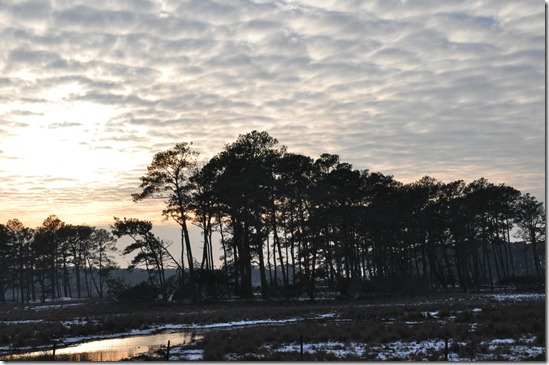 Driving out to the Assateague Island Wildlife Refuge, you have to go very slow.  Mainly because the speed limit is 25mph- but also because there is so much to see and look for along the way.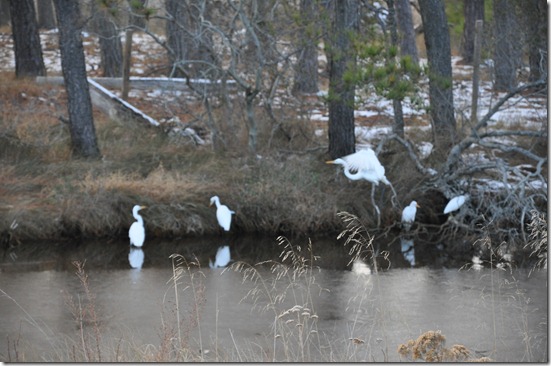 Like these egrets.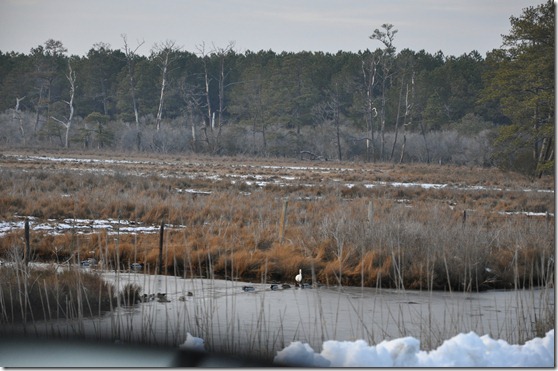 And the ducks.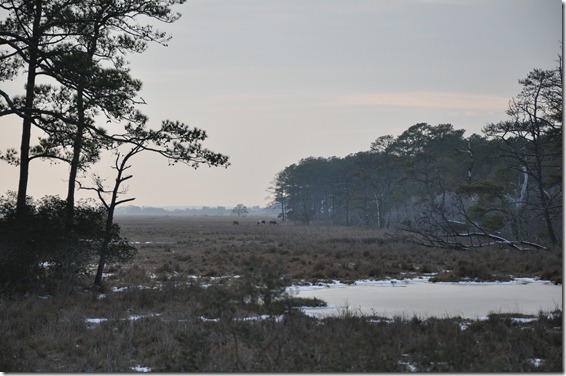 And, of course, the ponies!
Those are ponies- they are just a very long distance away- out in the estuary.
The ponies are shaggy in their winter coats-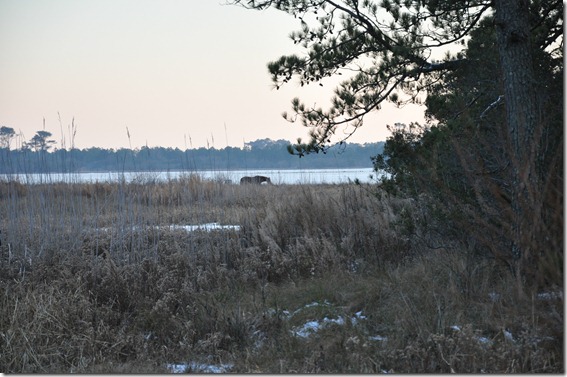 we got a little closer to this group of ponies on the wildlife loop.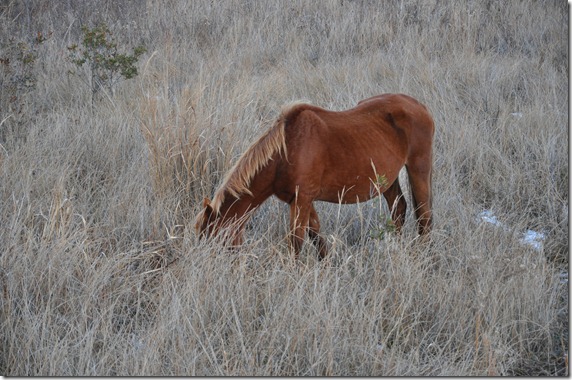 Actually – A LOT closer!!!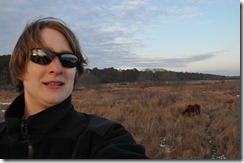 Meredith jumped out of the car and walked over to an observation area and got some great pictures!
Although he kept his head hidden in the tall grasses- so we never got a good look at his face.
And then we went on to the beach.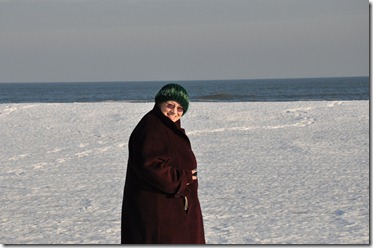 Come with me- the beach is just over this small crest.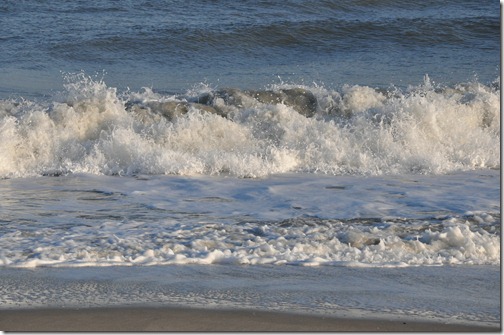 And here it is- the Atlantic Ocean – at just a mild roar!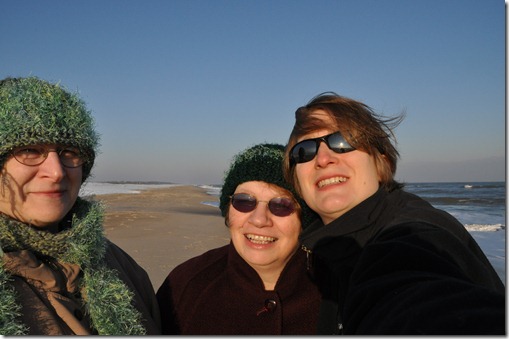 And it is COLD and WINDY!  Brrr!
We fed the seagulls some stale bread-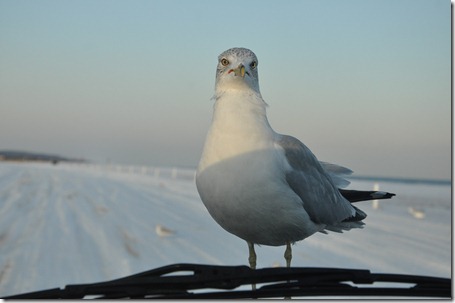 this guy wanted seconds.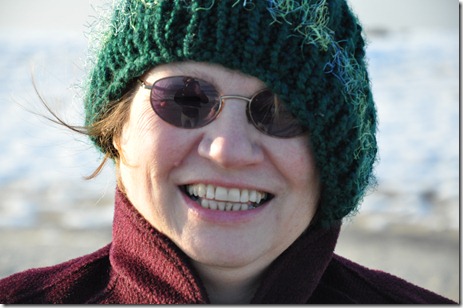 But it was bone chilling cold and all I could think about at this time-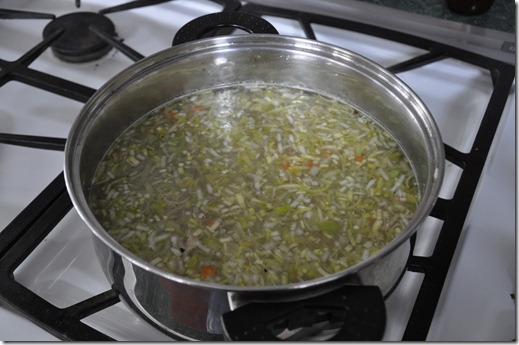 was the Chick a Leekie soup I had made to warm us up!
And it was so good at the end of a cold time at the beach.
I forgot to give Meredith credit for the wonderful pictures!  She took all of these on her
Nikon D90!