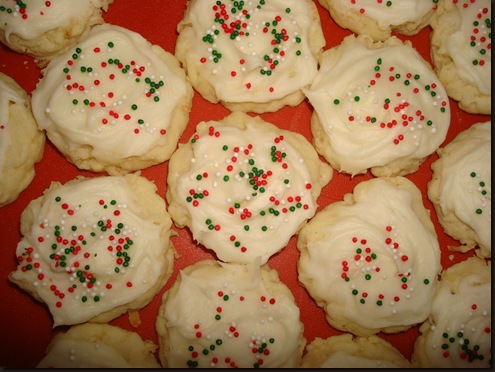 These were my mother's FAVORITE cookie. I made them 4 or 5 times a year while she was living. Now I don't – I love them- but they are kind of nostalgic for me to make – so I need a good reason. Like Christmas!
They are a shortbread style of cookie- yet very light- although the cream cheese and butter icing bring them back down to earth. If I was celebrating Christmas in warmer climes- I would definitely make this cookie- they go very well in summer!
Lemon Coconut Dainties.
ingredients:
3/4 cup soft butter
1/2 cup sugar
1 egg yolk
1 tsp vanilla
1/2 tsp lemon extract
2 cups flour
1/2 cup chopped coconut
method:
Cream together the butter and sugar, add egg yolk and mix until they are light and fluffy. Add vanilla and lemon extract and mix well, once again.
Add flour- one cup at a time, incorporating it into the wet ingredients, then add coconut. Your dough will be on the dry side, kind of like a pastry dough.
Make into balls(walnut-sized) and flatten with two fingers. You can place them close on a tray- they won't get much bigger.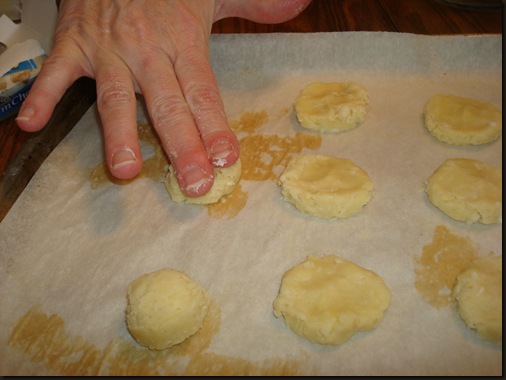 When working with short doughs it is a good idea to use parchment paper to keep the bottoms from getting too brown.
Pre heat oven to 350 degrees.
Bake cookies for 8-10 minutes. Check often to make sure they don't get too brown.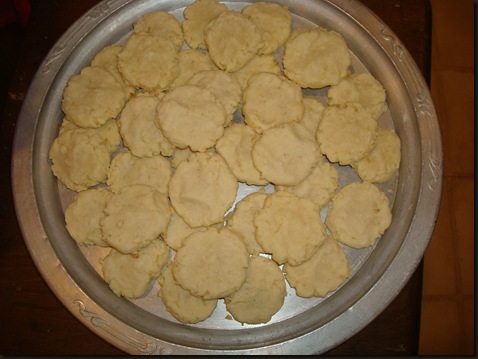 I got almost 3 dozen cookies.You want them to look pretty pale.
Cream Cheese frosting:
1/2 stick butter
3 oz. cream cheese
1 cup 10x (confectioner's sugar)
1-2 TBS milk
Soften butter and cheese, using mixer beat them together and add sugar- a little at a time- until mixture is stiff. Add milk until it becomes spreadable.
Ice cookies and add a little sprinkle of red, green and white.
Lemon coconut dainties- dressed for the holidays!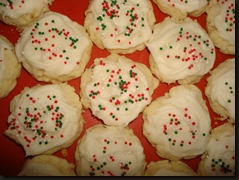 And-
Anise and citrus pizzeles, Christmas cake pops, ginger cut outs, ribbon cookies and brownie bites!