… no Yoga exercise, no hour of meditation … will leave you emptier of bad thoughts than this homely ceremony of making bread.
–M.F.K. Fisher, The Art of Eating
This is so very true.
And for the past two days my thoughts have been pure.
PURE BREAD!
I made a lovely couple of loaves of toasting bread. I love this bread.
It cannot be burnt in a normal toaster- and my husband is notorious for burning the toast. So for his birthday I made him some bread he can't burn!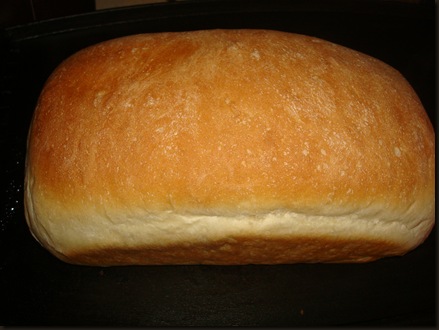 As a special surprise, I sliced it, too!
Then I made him a carrot cake for his Birthday.
It was quite lovely, as well.
And then- I made some sourdough bread- it doesn't burn in the toaster either- and it has a greater appeal for my taste buds.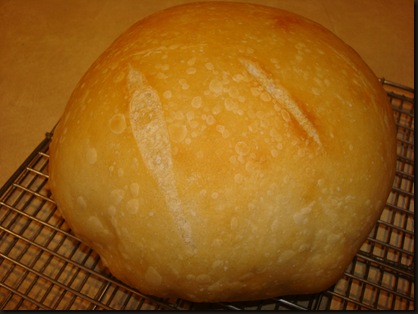 I tried a method of baking I've been hearing a lot about and decided to give it a try. Actually, Joanna,over at ZEB BAKES, made some the other day and inspired me to try.
It is baked in a VERY hot pot inside a VERY hot oven.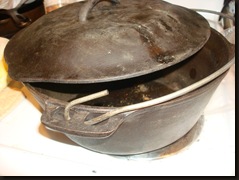 This pot- an old cast iron pot I got at a garage sale many years ago. I've used it to cook chili in the fireplace when the electricity was out- I've made coney sauce in it over the grill- and now it has baked my bread!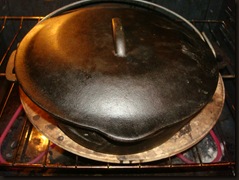 ( I lined it with parchment paper)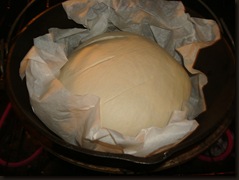 – because the bread raised in a bowl in the garage all night and I didn't want to disturb it- so I lifted it with the paper and gently dropped it into the VERY hot pot and baked it up.
The bottom crust and the crumb shot. I think I needed to degas it and let it raise again- but I really wanted it for my toast this morning.
Joanna also made some brioche and shared the recipe.
So I made it too.
I had made brioche years ago and then never made it again.
Now I remember why.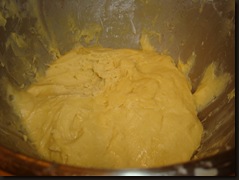 Brioche is a very buttery and eggy bread.
The dough is very sticky.
And to make it right- you have to give it a lot of time to develop.
And then there is the shaping.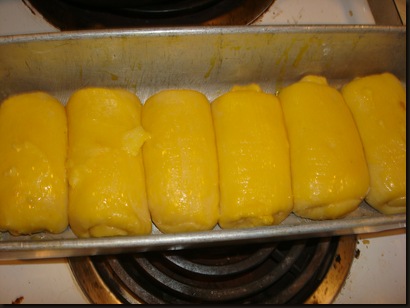 It turned out – not great- but acceptable-
-except I remembered why I never made it again.
I don't like egg-y bread.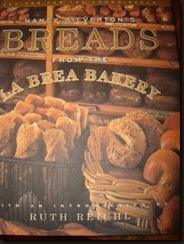 I bought this book back in 1996. And I made her breads- sourdough and artisan breads- great recipes- In fact- my sourdough baking started that year because of her delicious breads.
But she has them labeled by time allotments- and the brioche was a 3 day bread.
First a white starter, then a long time in the cooler- then a cold mix with the mixer going for about 20-30 minutes. Then another long time in the cooler.
Then shaping- a VERY long raise and baked at 500 degrees F- and I didn't enjoy the egg taste.
But – I made it- gave it another try- and won't be making it again.
Thanks Joanna for the challenge-
I'll be taking this with some jelly to knitting class, tomorrow.
Maybe they like brioche!
Nancy Silverton's Breads from the La Brea Bakery, (1996) is still available from Amazon Books.