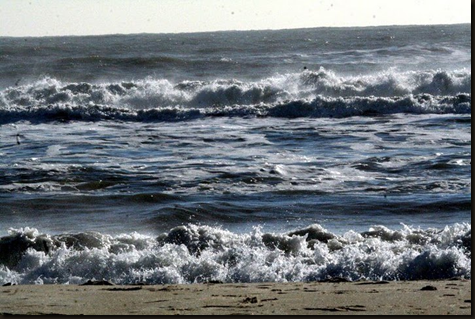 Assateague Island Beach
November 2010
This is where I long to be!
And will be soon- Meredith is coming home in mid-December and we are headed down to Chincoteague. Look at the waves! I can hardly wait to stand on the beach and look at the beauty and majesty of the Atlantic!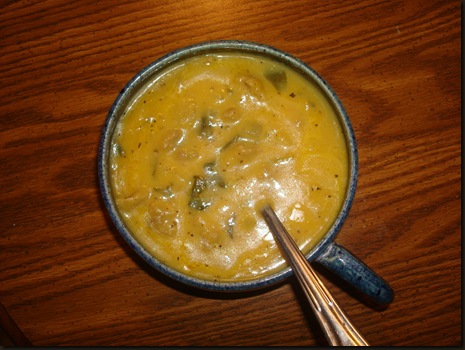 And now on to the soup-
Curried Squash and sausage soup with spinach.
I made this just after Thanksgiving. I wanted a totally different taste from the whole turkey and stuffing menu- and I had leftover squash, pumpkin and sausage from the pies and stuffing.
This was perfect for the cool temperatures and made a great black Friday lunch.
It was also great on Saturday when Jordan and I finished it off.
Ingredients:
1 medium squash -baked and cleaned
1/2 lb bulk sausage- I used Italian, sautee and chop fine
1 small onion-diced
2 ribs celery-diced
1 TBS olive oil
2 TBS curry powder
4 cups chicken brothe
1/2 lb baby spinach
S+P to taste
I added the leftover pumpkin(canned, about 3/4 cup) to the squash and blended it with an immersion blender.
Method:
Sautee the onions and celery in the olive oil until tender, add the cooked sausage, and the squash mix and stir in the curry powder. Salt and pepper to taste, then add the chicken broth and heat. Simmer for about 10-15 minutes, then add the spinach and stir until they wilt into the soup. Taste – I added a little coconut milk ( or cream or half and half) at this point, because it was just a little harsh and I was looking for mellow. I also added a little (1/2 tsp) of dried basil- it was that kind of day- adding until it tasted just right.