Every year in September- there is a huge craft show/sale with an American Colonial theme here in NE Ohio. The crafts and foods are made without the use of modern technology, the crafters give demonstrations of their work and there is the wonderful fragrance of wood smoke and cooking food in the woodsas you go from booth to booth.
Aidan and Willow and I had a great time this morning watching the blacksmith make hooks and the candle wicks being dipped into the beeswax, the ladies weaving baskets and peeling apples for fritters. We ate corn on the cob and fought off the yellow jackets. We listened to dulcimers being hammered and fiddles being picked and bag pipes being tortured (just kidding, I like bag pipes).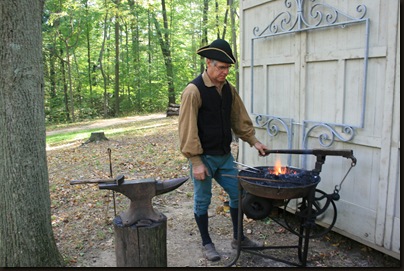 We saw brooms being made and used a hand drawn drill.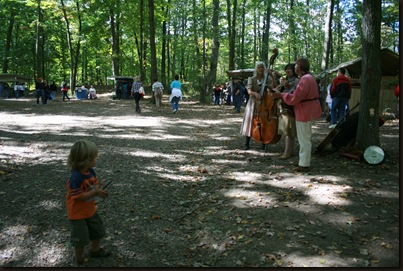 And danced with the music that was sung for the enjoyment of a happy little boy.
I also bought some eucalyptus and made some wreaths.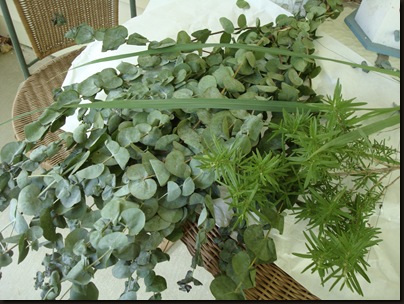 eucalyptus, rosemary and lemongrass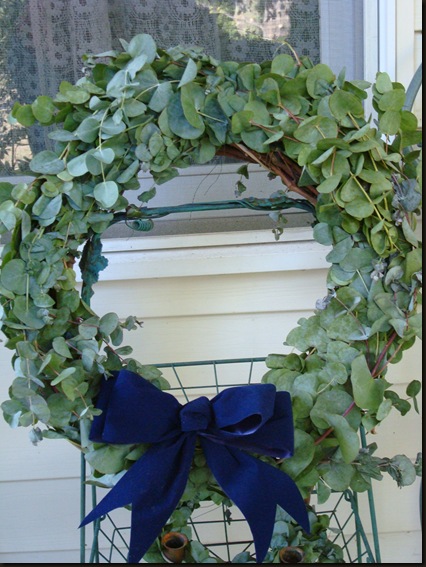 It smells so good and fresh and looks so ready for the holidays.
Why is it still September?