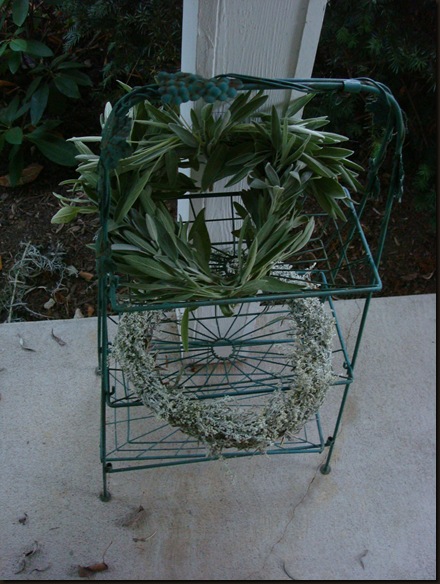 It is mid September and that is the perfect time to make wreaths with all the overgrown herbs in your garden.
The nice thing about making an herb wreath is the fragrance that surrounds your enterprise! I was enveloped in sage- aroma, oils and thoughts (hopefully) whilst making these wreaths. The sage wreath turned into a heart- it was predetermined in its growth pattern. The artemesia was happy to be a circle.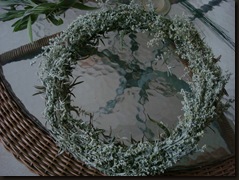 Next, I'm making lemongrass wreaths!