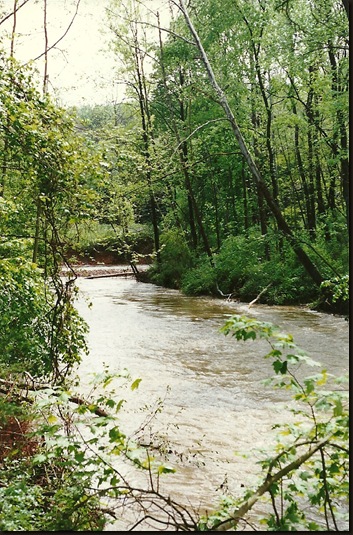 Here are a couple of pictures Jordan scanned in for me.
The first couple are of Yellow Creek- summer and winter.
My sister, Robin, took these pictures about 14 or 15 years ago, but they are much better quality than I could get from the bridge or road.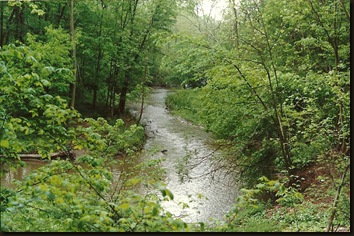 These are so filled with memories of happy times- watching our kids grow up messing about down at the creek.
The next pictures are from a scrapbook Allyson made me that holds the pictures of the gingerbread houses I've made over the years. On Celia's blog, Fig Jam and Lime Cordial, I mentioned in the comments that I had made a cemetery in one of the gingerbread creations I made, called The Village.
I thought you might like to see the Village- but I didn't couldn't take the pictures off of the page, so you may have to click and zoom to see them better.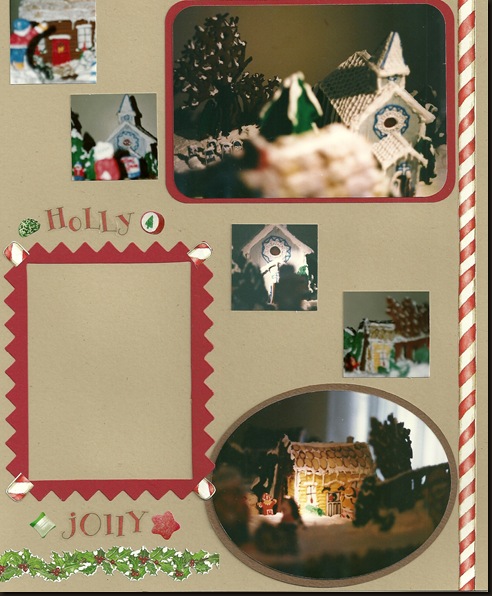 The cemetery is next to the church in the upper right hand picture. In front of the bare brown trees and behind the big evergreen tree. The Village has all sorts of activity going on, children sledding and throwing snowballs, dogs chasing sleds, and a snowman being built.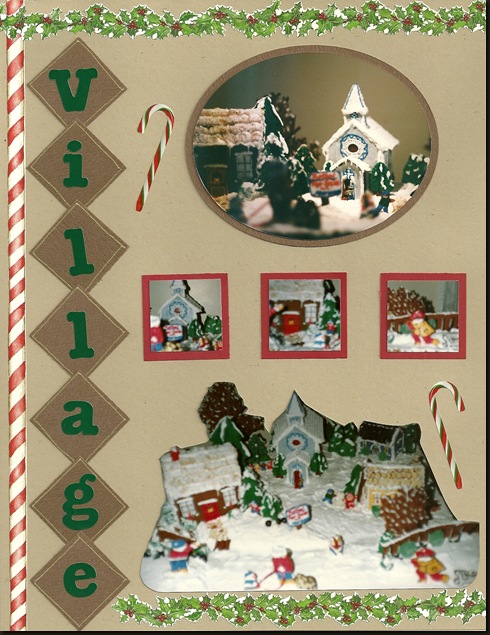 I'm sorry the picture quality is so bad. I am not a great photographer now- but 15 years ago I was even worse!
A little history for this September evening.