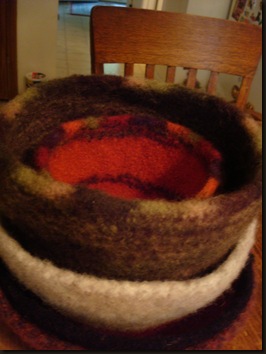 Willow asked for some felted bowls for her birthday.
I made five. I have a real hard time choosing just the RIGHT one of anything- so I always make more so you can choose or just take the whole lot! 🙂
Willow wisely chose the whole lot- and they really all turned out quite lovely.
They started out quite large- then I gave them a hot water bath in the washer-
And presto -chango- they became tight and compact bowls needing only to be blocked into an appropriate shape.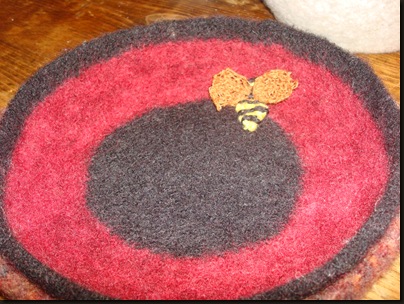 I added a little felted bee to the inside of this one-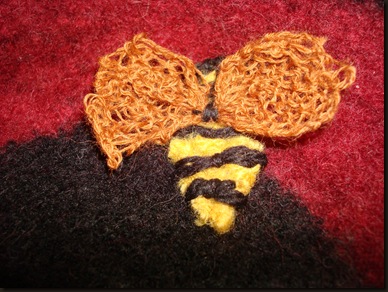 Just BEE'cause I wanted to and I could!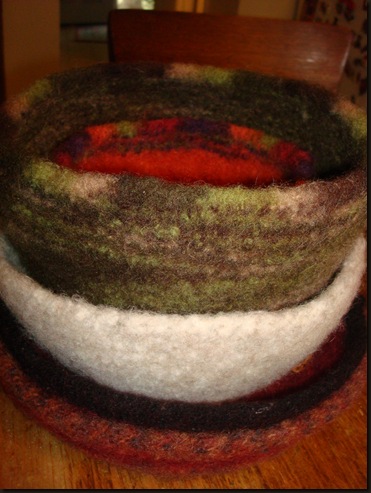 Happy Birthday, Willow- you have the whole month of September to celebrate!