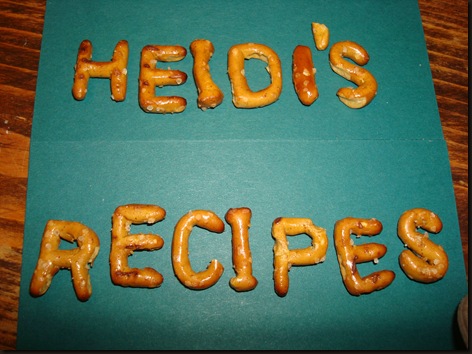 I was sharing a bowl of soup and crackers with Jordan when he decided that his snack mix would go better than the crackers. I started making this mix up when Meredith was here last, and Jordan asked me to keep making it.
It is really easy.
You go to a bulk foods store and buy Rye bagel chips, garlic bagel chips, and plain bagel chips, alphabet pretzels, sesame sticks, and flax seed corn chips.
Then you mix them all together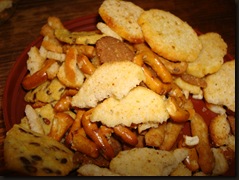 in a big container,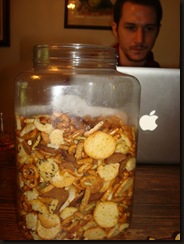 and close the lid.
You can also play around with the pretzels and spell out your name and then photograph it.
This is really good stuff- I just made this container on Friday and already it is showing lots of space at the top.