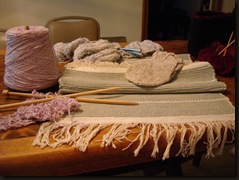 I am taking a small break from cooking-
not really- I am taking a small break from writing about cooking.
I've been cooking/baking by day and knitting by night.
Knitting within my small capacity to understand directions.
I think my disability comes from my inability to count.
I could never do counted cross stitch because I would get lost and muddle about the cloth- making random crosses here and there- looking more like chicken scratches than anything else.  The same is true for knitting a pattern- I certainly start well, but then I lose count.
Then I lose patience.
Then I lose heart.
And I stop.
But, I did manage to knit an entire pair of socks.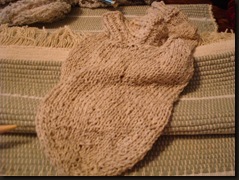 And I can knit a hat and scarf-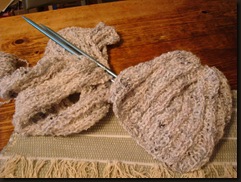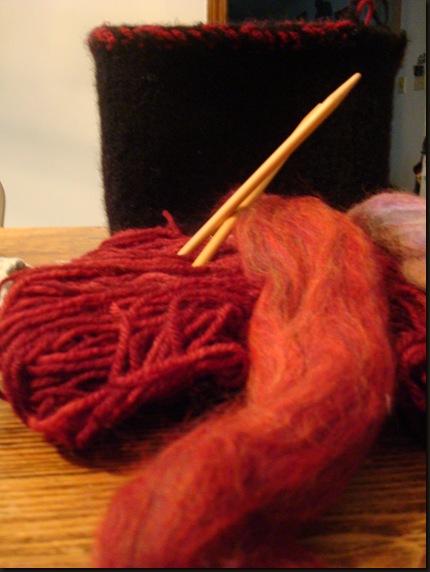 And I knitted a purse, which I felted and now need to knit the handle and embellish the purse with wool.
I knit a lot like I bake- following a form but fitting it to my style and interests and tastes.
I am a woman of small and humble talents.  But sometimes that is enough to make one contented.   And armed with a camera and a small way with words and access to the internet , those talents almost look impressive.
Before I dazzle you anymore with my many accomplishments, I am going to stop- mainly because I've run out of pictures.  ( I have rarely run out of words.)
I'll be back tomorrow with more recipes to share.