MARTHA!
It was a random drawing.
Folded and placed in a hat. Jordan chose one, eyes closed – and it was Martha.
I have a couple I made last year and I made two additional ones this year.
So I'm going to try to send out a couple more.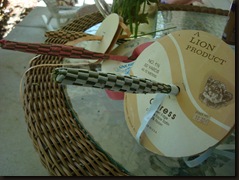 This was fun- I really like giving STUFF away!
Congratulations, Martha!