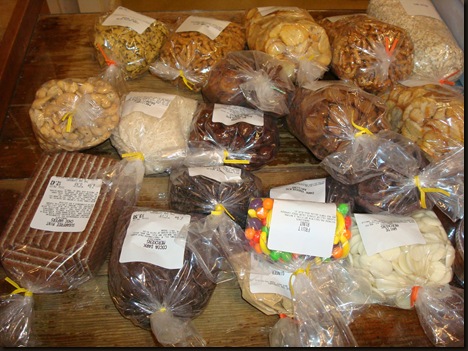 Or actually only one- The Oak Cupboard in Smithville.
This is where I buy my flour.
And a lot of other STUFF.
Sometimes it feels like my life consists of STUFF, the getting and transporting and messing about with and putting away and ultimately disposing of STUFF.
This is some of the stuff I bought today. Some will be sent to Meredith- some stuff will be used in the making of cookies- some stuff will be put together into a bagel and pretzel kind of snack for Jordan. The rest is just stuff.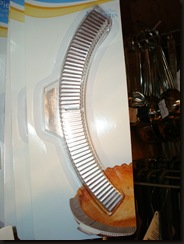 This is a commercial crust guard to keep your pie crusts from burning. It is $4.95 and can be used several times. It is basically more STUFF.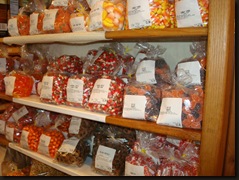 This is a whole shelf of Halloween candy- colorful and rather inexpensive. More stuff- but I didn't buy any of this stuff.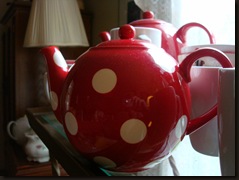 And here, is yet another teapot.
Bought at The Oak Cupboard. Placed on my tea table in the living room.
Yep- you guessed it! More STUFF!
I'm a rather cluttered and confused individual.
And I collect STUFF.
What do you collect?