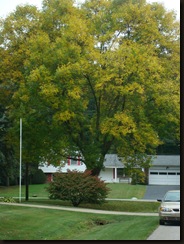 and people are trimming off the dead and dried branches.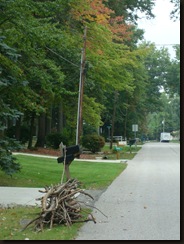 Atnd leaving them at the side of the road.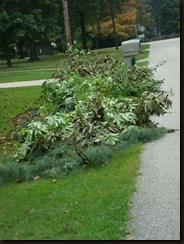 But just in a leisurely walk around my neighborhood, the air is so humid and the
temperature is in the 80's- which is hot in my book.
I know it is hotter elsewhere- Portland, Oregon was 95 degrees, yesterday.
But I'm looking at pumpkins-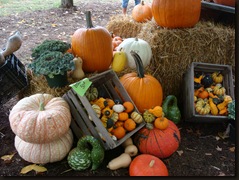 and thinking it should be cooler.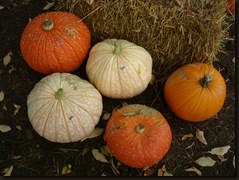 These are so pretty and so were the flowers-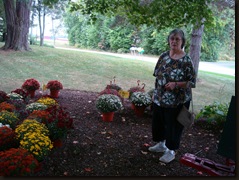 and Cynthia ,of course!
But we just picked up some jack-o-lanterns and pie pumpkins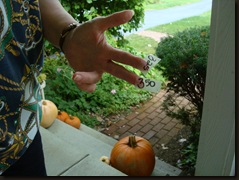 and put them on the front porch.
Then I came inside and turned up the AC- and now I'm going to take a nap.
Yawn- this is hot and humid weather. Yuchkkk!