First, I'd like to apologize for the long silence.
I was waiting for a guest blogger to fill in the space.
My husband wanted to do the Sunday Psalm series on benedictions and blessings throughout the scriptures. So I waited for his input.
He has been so busy that although he kept assuring me he would get it done- well….
So I just kind of went off in another direction and played with lavender this weekend. And I made wands and a pretty candle wreath of thyme and lavender.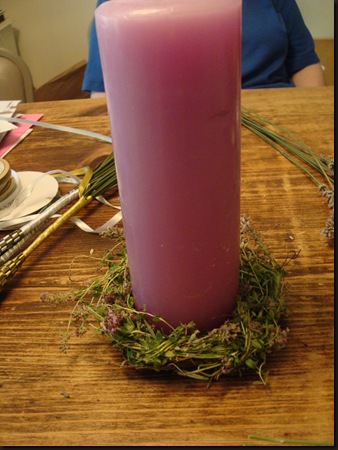 My kitchen smelled wonderful!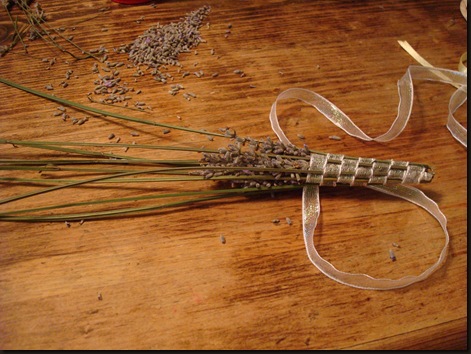 And I now have lavender woven into sweet scented wands.