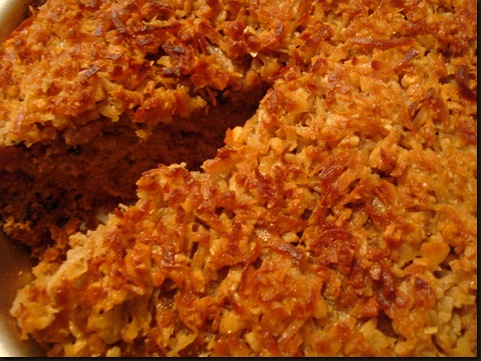 I have gotten so many hits on my last beesting cake recipe. But quite a few of them move on quickly so they are looking for something different than a yeast based recipe. I found a recipe in Mennonite Girls Can Cook that I modified and made yesterday. It is a really good coffee cake with NO sugar and a broiled topping.
Here's the recipe- both Jordan and I recommend it- and it has gotten even better the second day- I love it when food improves overnight!
Ingredients:
1/2 c soft butter
3/4 c honey
1 egg (optional)
2 c flour
1 tsp baking powder
1/2 tsp soda
½ tsp ginger
½ tsp cinnamon
1/4 tsp salt
¼ tsp cloves
1 ½ cups applesauce
1 cup currants
Method:

Cream butter and add honey gradually, then beat in the egg.
Combine dry ingredients and add to first mixture alternately with applesauce.
Stir in currants.
Spread into 9X9 greased pan.
Bake at 350F for about 45 min. Test with toothpick.
Spread hot cake with broiled icing
Broiled Icing:
1/4 c soft butter
1/3 c liquid honey
1/4 tsp cinnamon
½ cup unsweetened coconut
½ cup chopped fresh walnuts
Method:
Melt butter, add honey and cinnamon. Stir in coconut and walnuts.
Spread on cake and put in oven on broil setting for about 2 minutes, until topping bubbles and browns lightly. (stay by the oven and watch)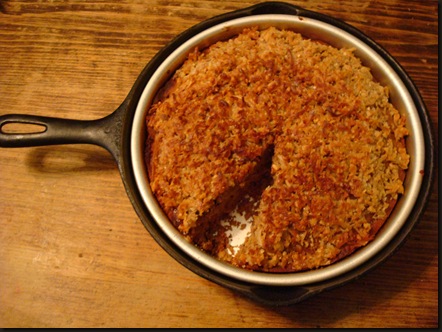 I put the cake pan into an iron skillet for the broiling time- it was easier to pull it out of the oven and it looked so good!