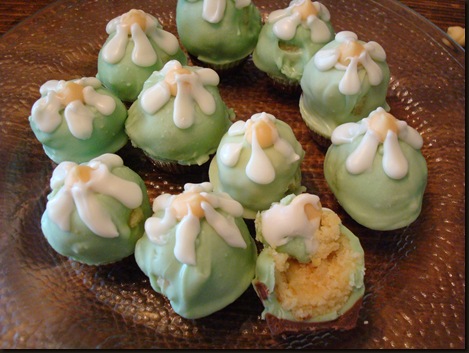 Have I already done cake pops on here?
If so, sorry, I'm doing a quick version again.
These are supposed to look like daisies on a green background.
I wasn't working with a good icing tip so they went a little crazy- but OH! are they good!
You bake a cake. Crumble it up. Add a can of icing and stir it up. Make the wet mixture you have after it has been all worked together into balls. Freeze them.
Then dip the balls into chocolate. You can make a base(like I did here) or you can use sucker sticks and stick the bottom of the stick in styrofoam to let the pops dry rounded on top. I used a base of milk chocolate and dipped them into tinted white chocolate. Then decorate and eat!
I took some to a knitting class today and the ladies LOVED them.
AND now I'm knitting socks.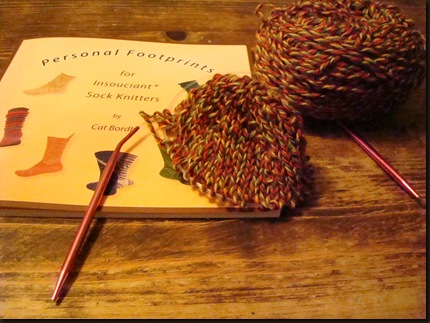 Knitting socks AND eating cake pops and strawberries, with a cuppa!