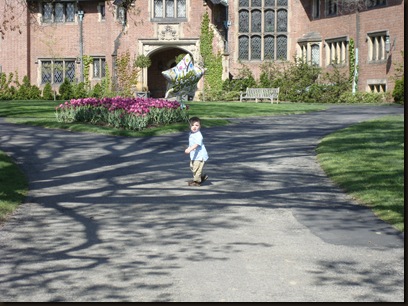 Allyson, Cynthia, Aiden and I went to Stan Hywet for a garden walk today.
It was so beautiful- the spring flowers all blooming, the grass so green, the sky so blue, the wind playfully tugging at Aiden's Happy Birthday balloon.
This was Aiden's favorite garden- the one with the tractors and big machines working in it!
The lilacs and wisteria were so fragrant and lush-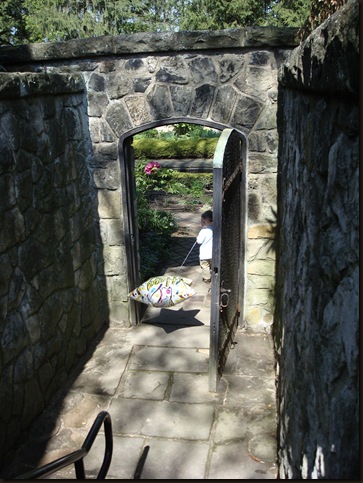 and there are wonderful walled and doored gardens to enter and explore! I loved the balloon tied to Aiden- we Always knew where he was or was going!
Sometimes he took it in hand and kept it under control.
Sometimes it just flashed behind as he ran down the Birch Allee.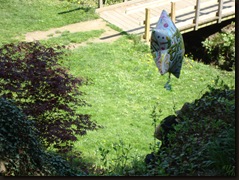 And sometimes, it was all of Aiden I could see!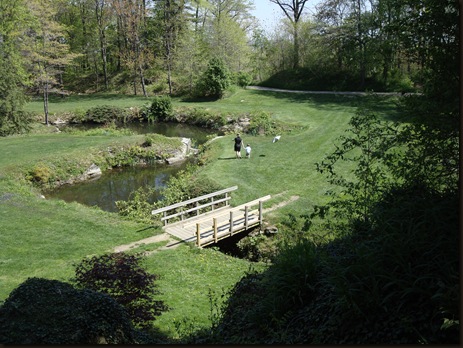 It was so beautiful today- clear and temperate and slightly breezy-
We found fountains …
and butterflies…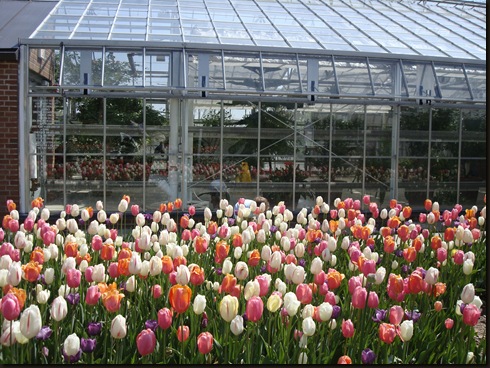 greenhouses and tulips……
and fiddlehead ferns and grape leaves.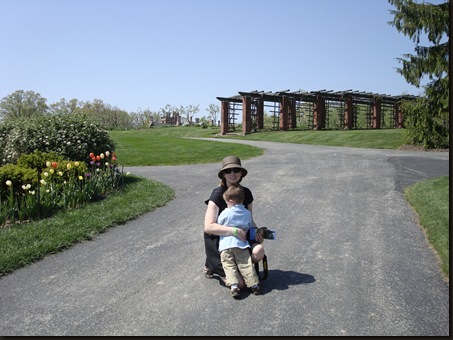 And then – suddenly- tiredness set in-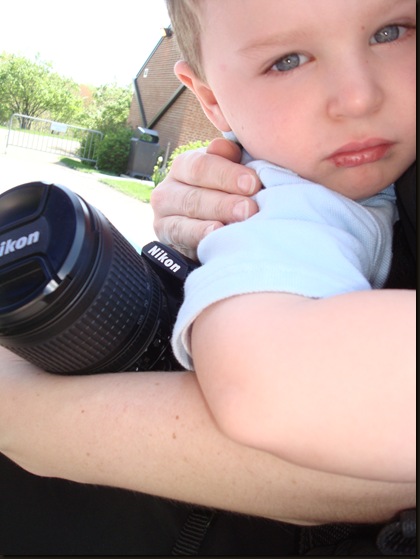 Tired and HUNGRY!
So we went to Aladdin's for lunch – ate falafel and hummus and baba ganoush and dawali and kibbee and licked our fingers and smacked our lips and finished off our celebration with cake pops!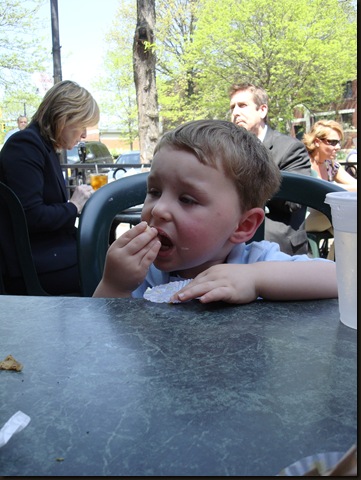 Happy Birthday, Aiden!