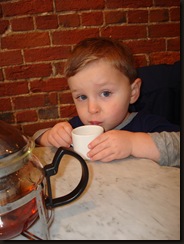 Aiden and Allyson and I went to Tulipan and Quail crest last week.
It was grand!
Aiden shared a pot of Rooibus Chai tea.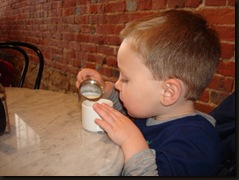 He added a LOT of milk to his tea.
( "Hot, Heidi. Hot tea!")
We took lots of pictures and ate lunch and shared desserts(3).
Aiden enjoyed looking at them so much I wanted to see how they looked, as well!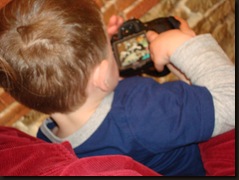 But it was just a picture of me.
Which reminds me- the smirking redhead?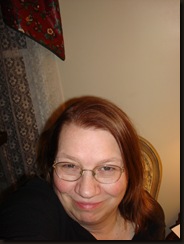 That's me, too.
Frank has been bugging me to get my hair done. So I finally went today.
I asked for light brown/ash blonde to cover the gray.
I got red.
And I can't take a good picture of myself – hence the smirk.
I'm going to make some bee sting bars with almonds and honey and white chocolate – maybe tomorrow- I'll share the recipe and pictures.