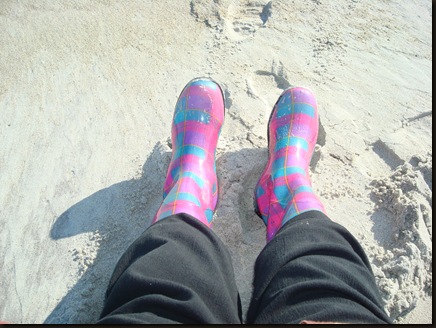 Pink and teal plaid boots!
OK- I know Piglet actually said " … a balloon!"
But then, Piglet had never seen my boots.
I bought these during the Nor'easter in November, and when I went back in December they were waiting to cheer me up!
They are waiting there for me to return and walk on the beach in them, possibly in February.
I am feeling particularly uncheered right now. The sore throat and aching head and ears, plus a very annoying cough are bedeviling my days and nights and I can't seem to shake them off.
But when I was looking through the pictures in my album, these boots winked at me and said "Cheer up".
I wish I had a pair here in Ohio.