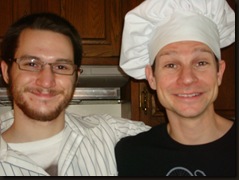 I love my family.
Even when we disagree, it is fun.
There is a wry sense of humor and wit that underlies the "discussions" that culminate from our different points of view and understanding.
And there are so many areas that we are in perfect agreement that we can skip the other without too much of a fuss.
Anyway-here are some picture highlights from the past week that I wanted to share. I hope you all had a wonderful family time- or a least a memorable time with friends and loved ones for the holiday.
My handsome sons collaborated on the Chincoteague Oysters we had for lunch on Thanksgiving day. Luke brought the oysters and cleaned and prepared them.
At the last moment, I discovered we had no horseradish in the house, so Jordan was dispatched to pick up some essential items at the grocery store.
To my surprise, he brought back a root of horseradish and laid it on the table next to my plate. Both Willow and I looked at it for a moment before it dawned on us what he had placed on the table.
What a wonderful treat! I had never used fresh horseradish before- but I will never use anything else ever again! I peeled it and cut it into chunks an put it into the food processor and ground it up. DO NOT BREATHE DEEPLY whilst doing this. Your sinuses may never recover from this experience.
Then I added white balsalmic vinegar to the ground horseradish and we put 1/4 tsp on each oyster ( and a healthy squeeze of lemon juice) before slurping them down. They were delicious. AND I now have a jar of freshly ground horseradish to play with in my fridge. Anyone have recipes that include horseradish to share?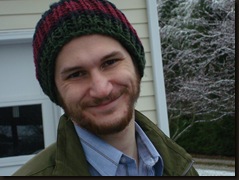 And then Friday morning we had snow. And a photo shoot at Donzell's Garden Center.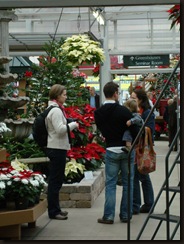 It was a great time spent with our children, I'm sorry Frank had to leave – but he had a chance to visit with his relatives and to pay respect to his older sister at her funeral. This is the first time he's been back to Canada in 10 years, so it was good that he went.
Tomorrow is his birthday- then on to Christmas in Chincoteague this year.
Time is fleeting, it is best spent with those we love doing things that bring us closer together and honor our Lord in the doing.
That is my goal for the rest of this year.