Thanksgiving in America is a holiday.
People think of family and food.
They count their simple blessings.
And some call it "Turkey Day".
The giving of thanks and the habit of thankfulness, however, is a choice and a privilege that is given us by our bountiful God, the giver of all good things.
I am full of thanks that God honors and chooses relationship with people.
With His people.
With me.
To be a part of the family of God, through the brotherhood of saints, bequeathed to us through Jesus Christ our Lord is a gift beyond all measure.
And so thanksgiving is not over.
Ever.
Speaking of family and gifts- I just wanted to share a picture of the youngest member of our family and mention that he is definitely in the category of the gifted.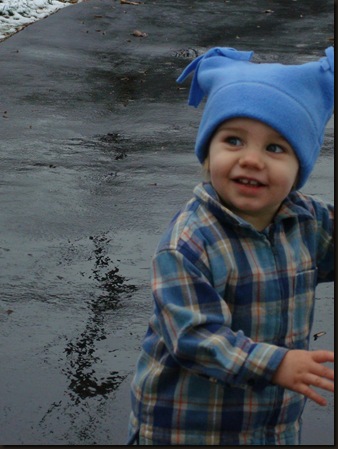 Guess who likes to shovel off the driveway?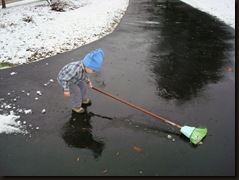 Or should I say, sweep off the snow?