I am not presently in my kitchen-
I'm in Virginia at my niece's kitchen- but I am
prepared with some pictures from home and adding
some pictures from here.
Here goes- if you'd like to join us- go to Celia's blog-
Fig jam and Lime cordial  and check out all of the posts!
In my kitchen…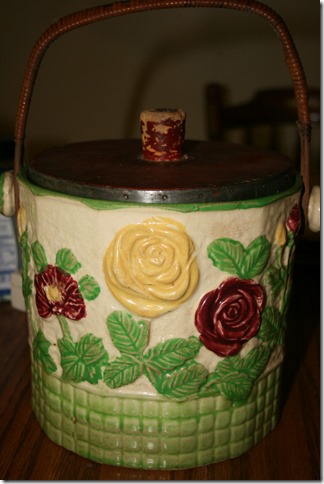 is my favorite cookie jar- I filled it with cookies before I
left for Frank's lunch desserts.
I love this jar because it has been loved for a long time.
It is old and the lid broke, but someone fixed another one
to fit.
And then they added a cork handle and painted it to match the
roses.  I get good vibes from this jar- it makes me happy!
In my kitchen…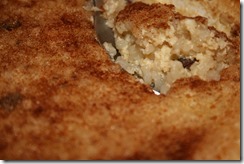 rice pudding!  Another old thing that makes me happy.
My brother, Bruce used to make a 9×13 pan of this when
I was a young girl and if I was lucky and he wasn't too hungry
he'd share some.  I think this is one of my most favorite comfort
foods.
In my kitchen…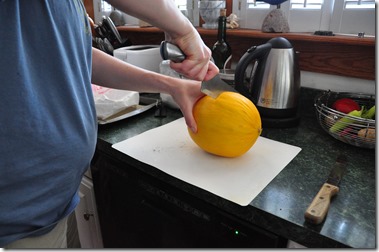 canary melon- from one of the shops in town.
Tastes like a honeydew- and delicious with fresh figs!
In my kitchen…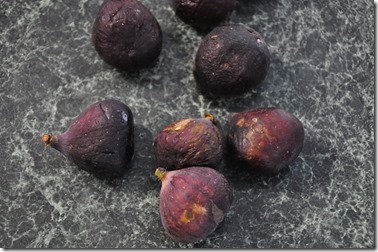 fresh figs.
In my kitchen…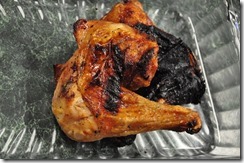 grilled chicken from the farmer's market- slow grilled after
we rubbed it with spices and herbs and let it marinate for hours.
In my kitchen…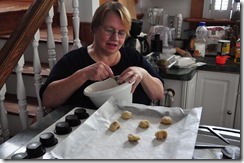 lavender cookies.
In my kitchen…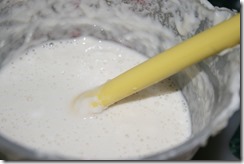 Thing one and…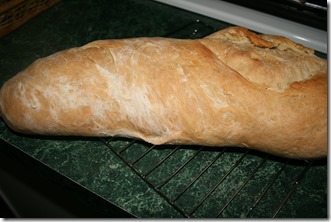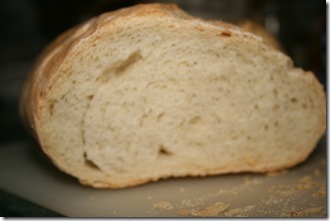 BREAD!!! Yes- I travel with my sourdough!
In my kitchen…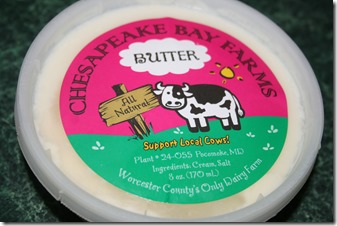 Fresh local butter.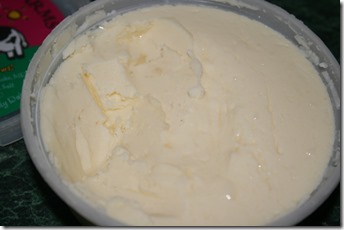 That is it for this month- thanks for stopping by!
Leave a comment if you are so inclined- I love to hear from you.