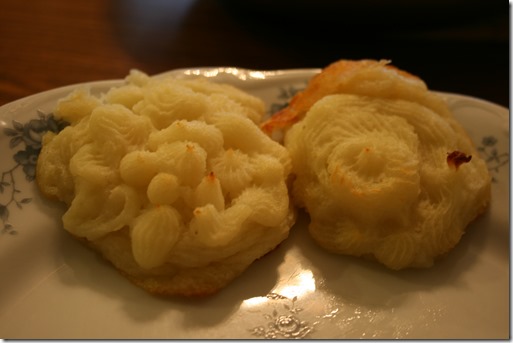 I usually make potato soup or potato pancakes out of leftover potatoes.
But last night I was making a roasted pork tenderloin with thyme, honey and OJ
and I decided to make the meal a little royal- so I made Duchess potatoes.
I used about 1 1/2 cups of mashed potatoes,
Heated up 3/4 cup of cream,
melted 1/4 cup butter in the cream,
whisked one whole egg into the mix
and seasoned with nutmeg and s+p to taste.
Spooned mixture into an icing bag- added a star tip and squeezed onto baking pan.
Then I baked in a preheated oven at 375 degrees F-
They were delicious.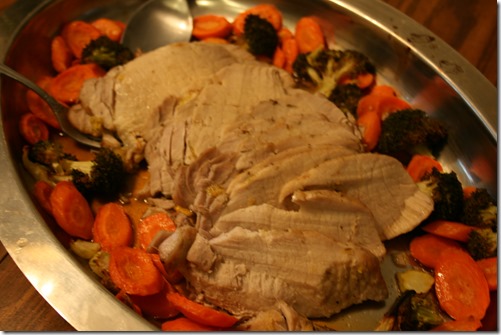 Add roasted vegetables and pork,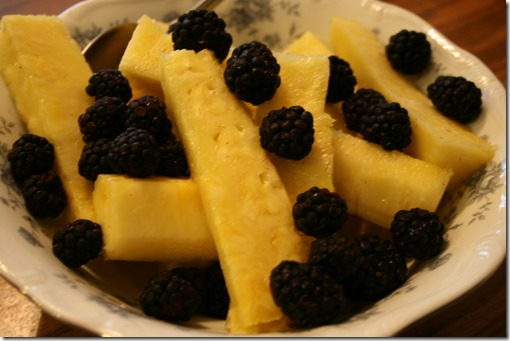 and a pineapple slice and blackberry fruit salad,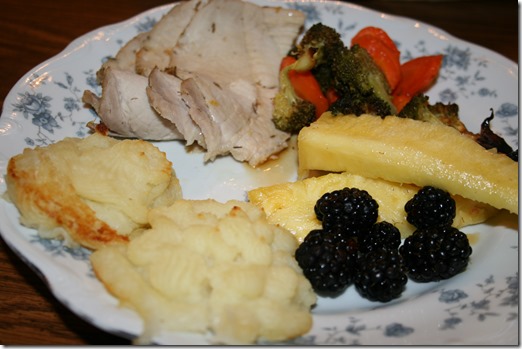 and you have a really great evening meal!