When I was a teenager – growing up in the late "60's and 70"s"  I had some ideas
of what I wanted my future life to look like.  I wanted to be a hermit- living somewhere
in the mountains with a cabin filled with books and I wanted to be self sufficient-
living off of my own small garden, keeping chickens and baking my own bread.
I decided to start right then and start making bread.
I was not an instant success.
But I was persistent and kept buying cookbooks and trying to make bread.
By the time I reached my 20's I could bake a decent loaf of yeasted white bread.
And then I started using whole wheat, rye, graham, spelt, and oat flours.
Again- not great at first- but they kept getting better.
Until I reached my 30's and I started selling my bread.   And then I started
teaching classes and I worked for a bakery.
I never reached the mountains- never became a hermit- my husband doesn't want
chickens- and although I keep trying the garden is not verdant and prolific-
but I can bake bread.
And that is what I've been doing- ever since I got a new sourdough starter from
my friend, Celia – at fig jam and lime cordial , I've been baking and baking and baking!
I named my starter Thing Two- because I already had a Thing One- and once they get
into the mix things start popping!
Just this week, I've made-
sourdough waffles with maple syrup!
Pizza!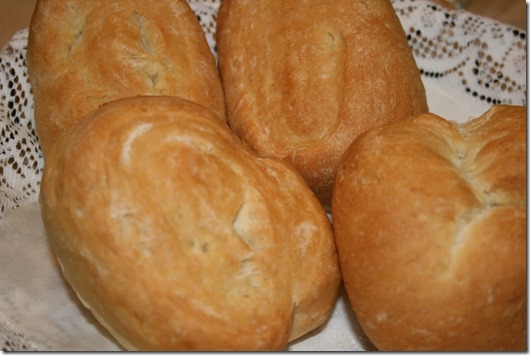 Sourdough rolls for bbq pulled pork!
This lovely loaf- don't you just love this loaf pan?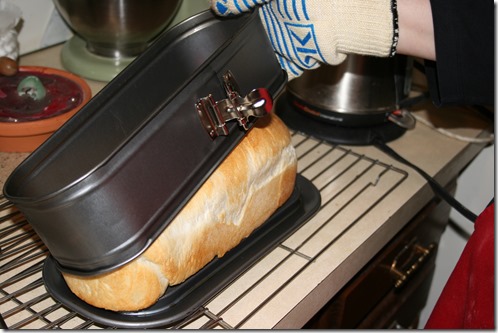 The sides disengage from the bottom and leave you with a beautiful rounded loaf!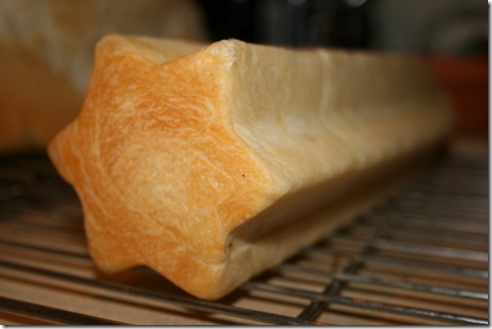 and a six  pointed star loaf for finger sandwiches!
There is for me a spiritual calling to the baking of bread.  I start praying and meditating
with the very start of putting the dough together- I put together flour, yeast, water and salt and I consider
it an act of creation.  There is a promise of growth and of fulfillment.
I have several philosophies of bread, one from an Irish prayer.
Since we are so close to St. Patrick's Day, I'll share it with you.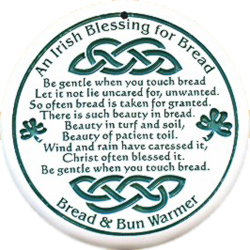 I'm still baking- the starter is fed- tomorrow may be bagels- or a fruit bread.
The journey continues- because  I have other sayings when it comes to bread-
I love to make it and I love to eat it.  And wherever I am there will be bread!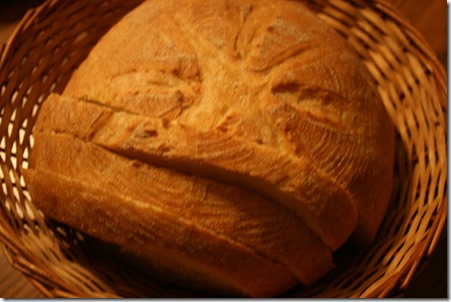 And more bread.
MUCH BREAD!!!