It has been very cold.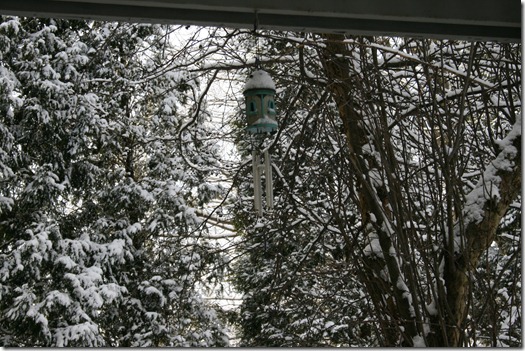 VERY cold.
Frank decided to have the fireplace heat the family room and kitchen and I decided to keep the
rest of the house between 60 and 62 degrees Farenheit.
Keeping a small fireplace like ours going all day is like babysitting- diligence and timing is all important.
The first day I spent watching the fire- running off to do some laundry- dishes- make meals-
etc.  and it seemed like a real burden.  But I kept a faithful watch and decided to do the
second day differently.  Because I had been keeping an eye on the ashes underneath the
grate and they were hot and substantial by mid day.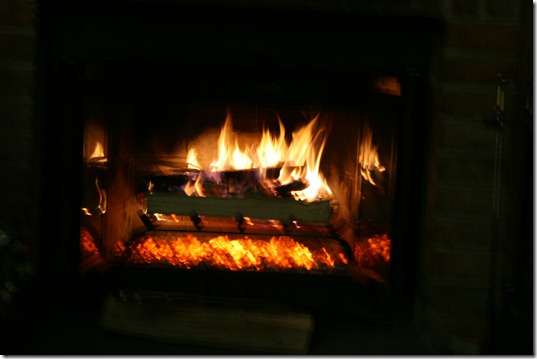 Look at all those hot coals!
So – yesterday I made a loaf of bread- a white bread with olive oil and high gluten flour and yeast.
Just a regular small loaf to experiment with, you know?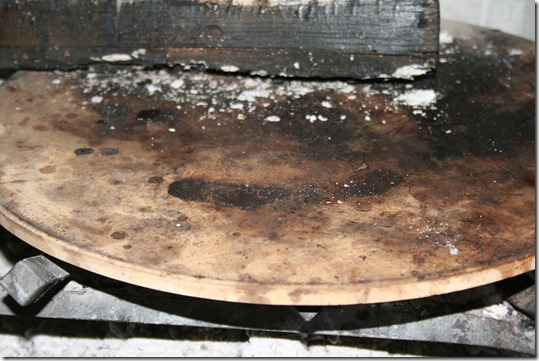 and around 3:30 PM I placed my baking stone into the hearth on the grate.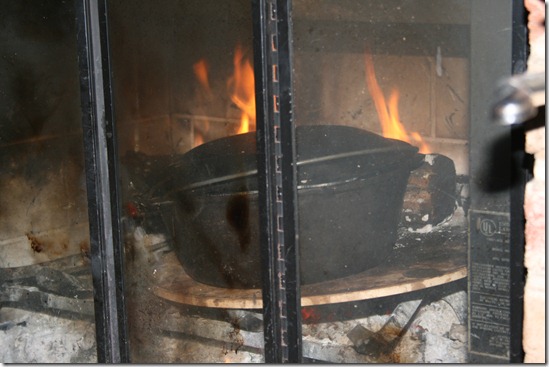 Placed my dough in a cast iron kettle with the lid on, closed the front windows of the
fireplace and left it in there for 25 minutes or so.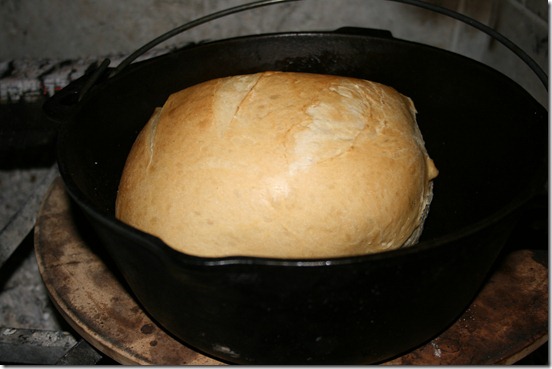 It baked it up – burned the bottom slightly and gave me a large loaf of slightly smoky bread.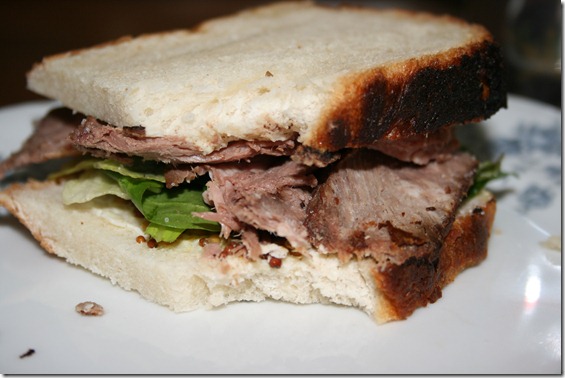 Which went perfectly with my London Broil steak sandwich for lunch.
I should have gone sourdough with a more complex flour- but it was an experiment.
Which turned out very good.
(Although Frank said the house was too smoky and I let the fire go out so he had to start it up
again.  He isn't a bread lover.  He likes store bought- so what does he know?)