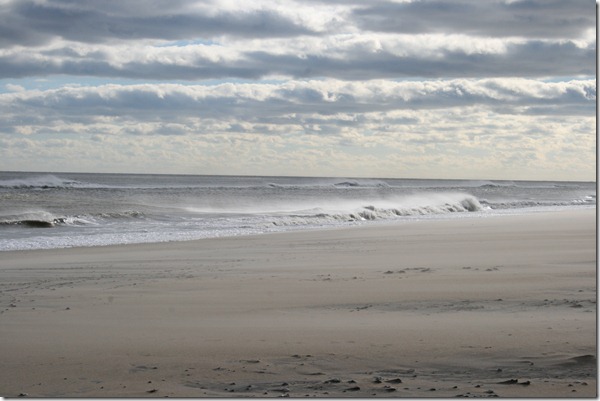 The road out to Assateague was recently repaired!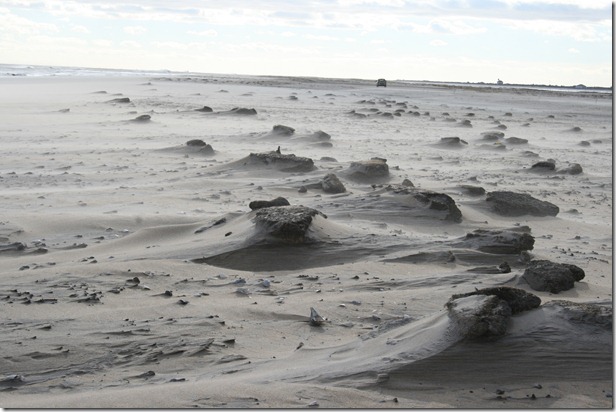 The beach still needs some work- there are huge pieces of the asphalt on the beach.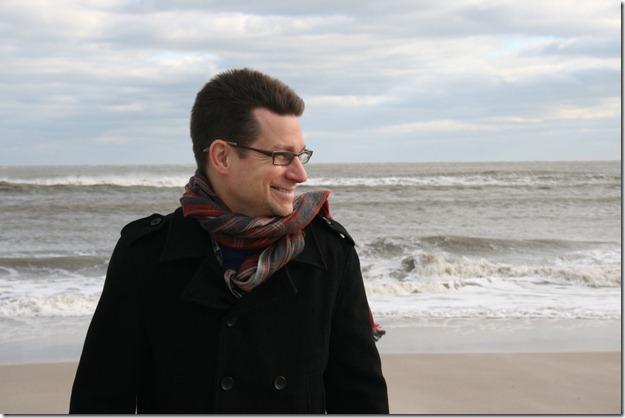 The wind was blowing sand into our faces- Luke was brave to smile!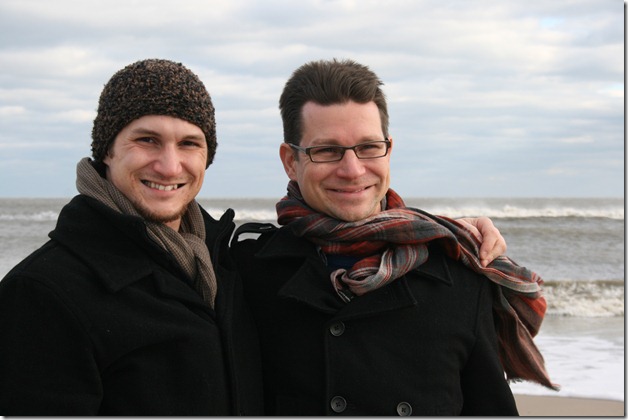 Both of my sons- brave and handsome- and dear to my heart!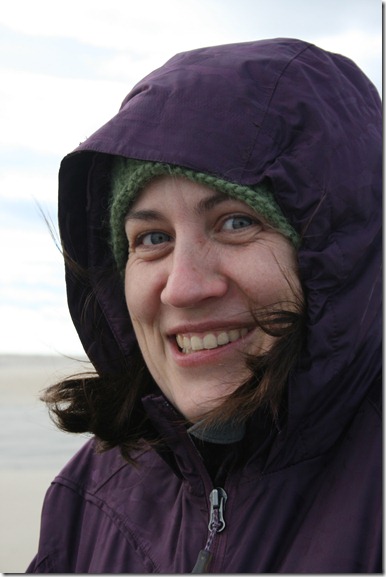 And my beautiful daughter in law, Willow- have I mentioned it was VERY COLD?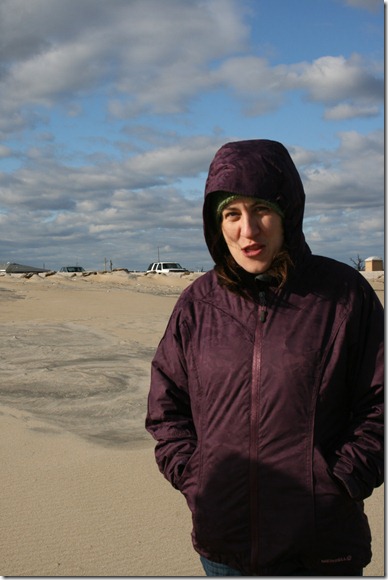 The sky was gorgeous!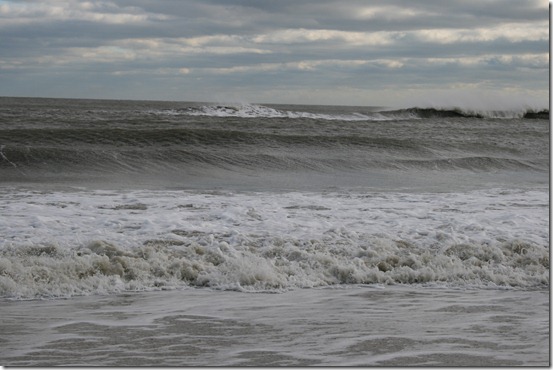 I'm so happy to see the beach again. 
Even in the wicked cold.
And the crazy strong wind.