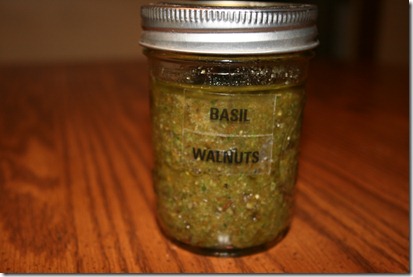 I made my lovely basil into a lovely and delicious pesto-
recipes for pesto are quite easy, to about 2 cups of basil leaves- add
as many cloves of garlic as you desire- I usually add two- process this
in some sort of chopping device (blender, processor, etc.)  Add walnuts
or pine nuts ( about 1/3 cup pinenuts, 1/2-3/4 cup of walnuts) and chop
it up small, adding a good olive oil- at least 1/3-1/2  cup while device is
running.  Add 3/4 to 1 cup of good shredded Parmesan Reggianno cheese
and then taste adding S + P  according to your preference.
I also make a good pesto using mint leaves and sesame seeds- but that is
another post.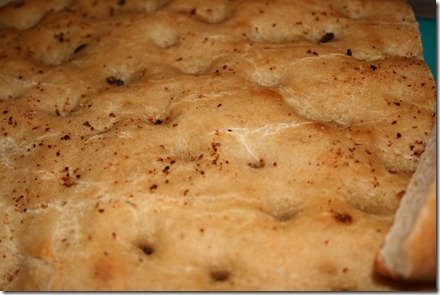 Foccacia bread with pesto.  Yum!
Apple Cardamom Upside Down Cake- you can find the recipe here.
And a little Fall foliage around my house- plus a happy ceramic scarecrow my mother made me
a long time ago.
Please leave a message/comment if you have the time- I'm having some problems with the
comment section and we are trying to work out the bugs- Thanks so much for stopping by!