Chincoteague Island fun, that is!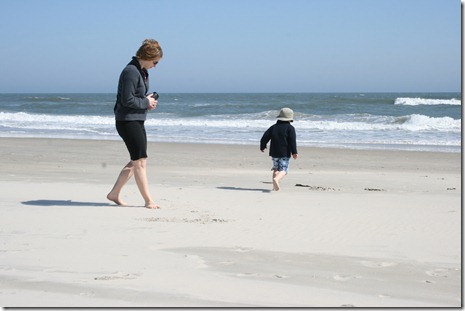 First- there's the beach.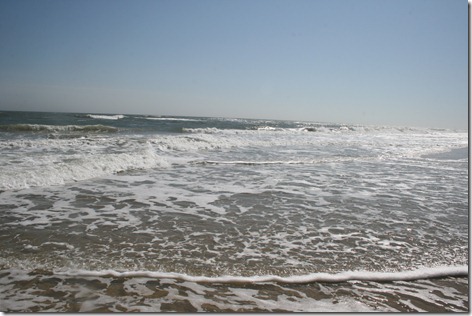 And then there's the ocean!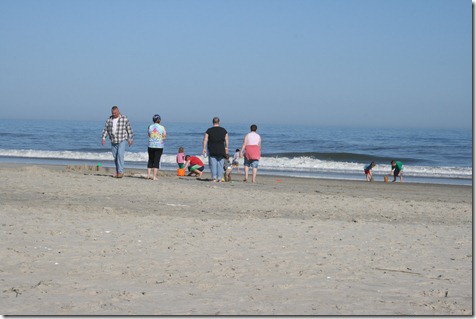 Yesterday there was a wonderful family on the beach.  When they saw Aiden, the
First thing they said was," Hi, do you want to play?"
And the second thing they said was," We have sand toys!"
The heavens opened up and Angels sang in Aiden's ears!
He ran off with the kids and only looked up once to see if we were still there.
The ocean, sand, six kids, and toys is as good as it gets in a four year old's life.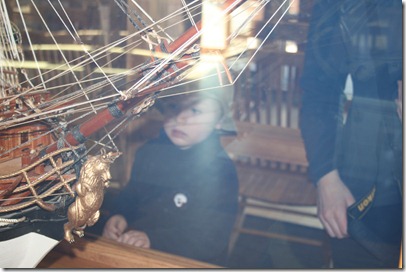 We also had a good visit at the Refuge Center and saw cool models of ships,
and museum quality and hands on stations of the birds, animals, and sea life
in the Refuge.  And live video of a resident bald eagle and her cygnets in their
nest.  Very cool.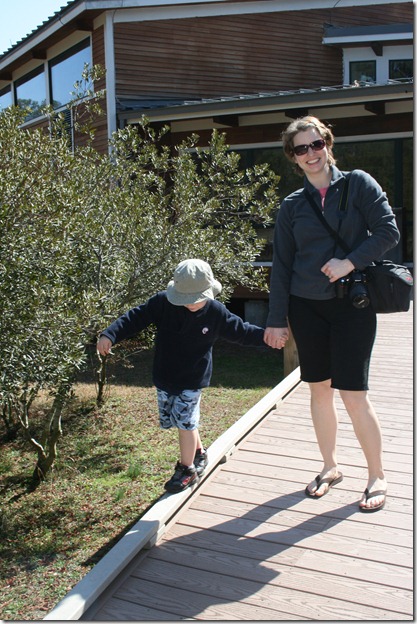 And then Aiden walked the boards on the deck outside.
"Very Dangerous!" he informed me.
And there has been some very good food.  We ate most of it before I remembered
to take pictures.  But the bacon and asparagus quiche was quite fine.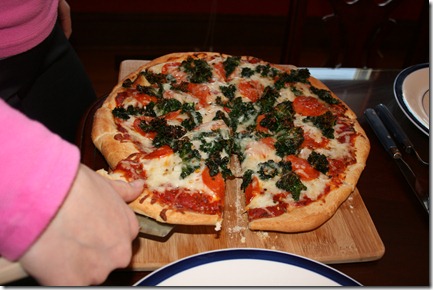 And the Kale and Pepperoni pizza was fantastic.
Really, really, really good.
We have today to play (and do some cleaning)  and then we are leaving tomorrow.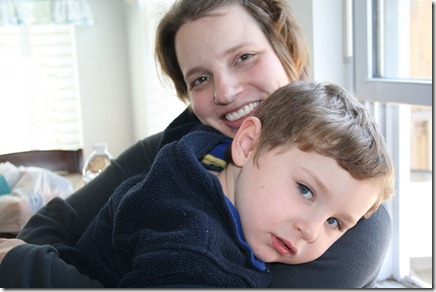 It has been a very good week!