I started on the gingerbread house this morning.
I wasn't very encouraging to start out with- it looked sloppy and rough.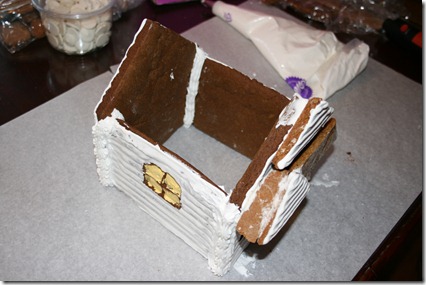 I had intended to add a lot of architectural points-  in fact- I wanted to
add a gable and put the house up several inches off of the base with stairs coming
down and I just ran out of time.
I designed the roof with white chocolate and royal icing.
Then I added the porch and whipped up some more royal icing- and pasted it all
together- covered up the edges with royal icing- and-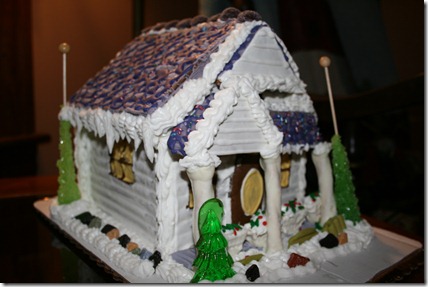 added some landscaping.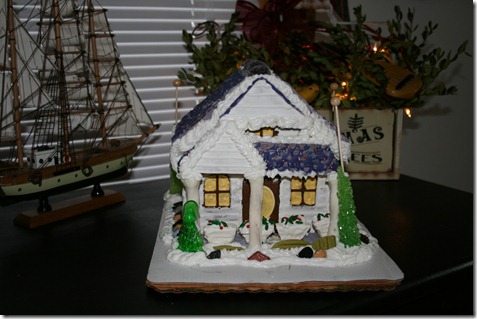 The end result is not bad. 
The gingerbread competition is tomorrow.
I'll let you know how that all goes.