Today was one of those days.
Things just weren't going right.
I'm still not feeling well after getting blitzed with
a bug on our plane trip to New York.
The internet connection went out after I had finished
up on Facebook, but before I had gotten to read even one
of my daily blogs.
It's cold.  Generally I like cold.
But not when I'm sick and shivering with the cold.
There was a terrible banging in my head and over my head.
We are getting a new roof.
And these guys were here quite early banging and hammering
on the roof.
So, I decided to make some chicken soup to make me happier.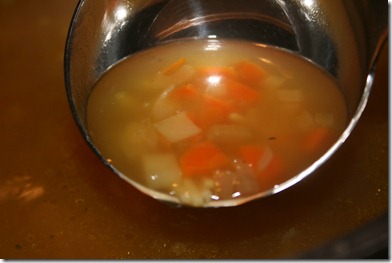 That has helped considerably.
Next I set about getting back on the net.  Checked out my system- clear.
Checked out the black box- plugged in and solid green lights- clear.
Checked out the router box- unplugged!
BAD!  I plugged it back in and realized the roofers had started banging
and hammering just before I lost service.
Decided to forgive them for a frustration they didn't realize they caused-
knocking my plug out of the socket with all their pounding.
So I baked them some chocolate chip cookies.
They are a crew of Russians who don't speak much English.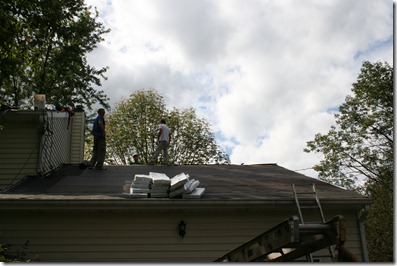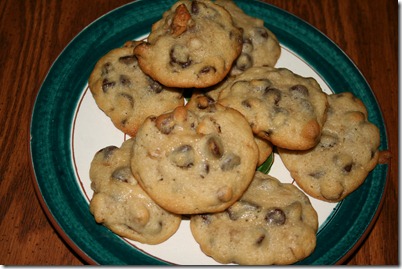 But they are very fluent in Chocolate chip cookies.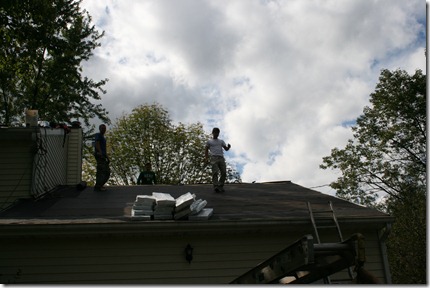 And now my day is just a lot better.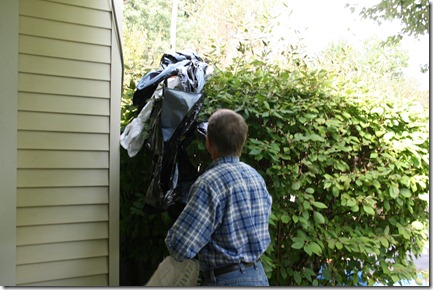 Especially since my husband came home and started clearing up the roofing
mess all about the yard-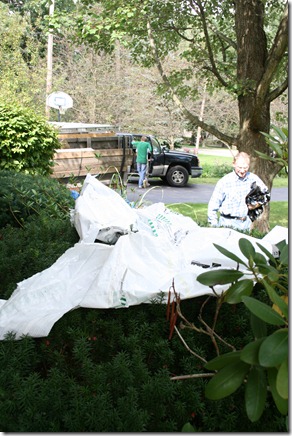 And the Russians decided to finish up tomorrow so the banging and
hammering has finally stopped.
Funny how chicken soup and chocolate chip cookies can make your day happier.