In my kitchen..
is this tomato that reminds me of a painting of a woman
combing her hair by Edgar Degas.  I was staking up the
plants and this one tomato fell into my
hand.  As I carried
it into the house- I saw this painting in my mind's eye.
In my kitchen…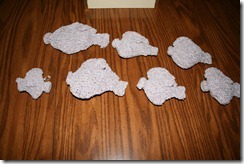 are these knitted fish filled with lavender – so fragrant-
I'm going to use them as sleep sachets.
In my kitchen…
are my new potholders that I knitted and then quilted.
I really don't want to use them yet.  I'm just admiring them.
In my kitchen…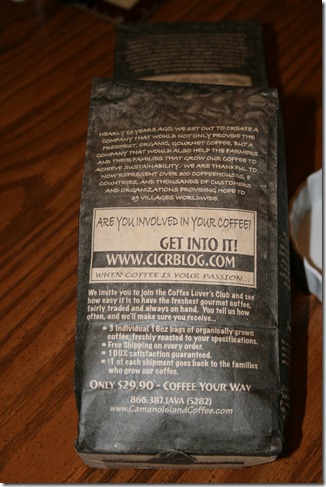 is a bag of  deeply aromatic coffee beans – ready to be ground!
In my kitchen…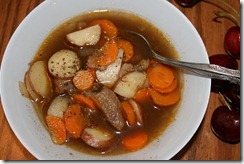 is this wonderful stew my husband made!
He accidently defrosted stew meat and so
he found a recipe in an old Betty Crocker book
and made stew in a crock pot!  It was waiting
for me when I got back from my road trip-
what an absolute surprise!
In my kitchen…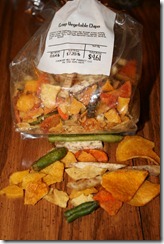 is my new favorite snack-
dried vegetable chips.  The green beans are the best!
In my kitchen…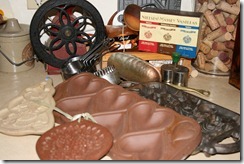 are many molds and crocks and grinders and corks.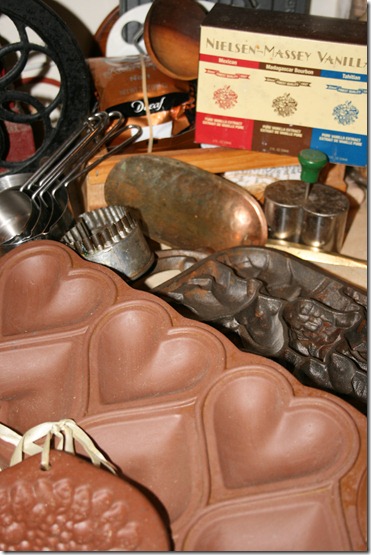 After the yard sale, I have an eye on these things.
I am going to have to start downsizing my kitchen gadgets-
but it is SO hard!
Which would be the first to go?
I will think of that tomorrow.
What is in your kitchen?
(This is part of a series of "In my kitchen" blog posts initiated by
Celia on Fig Jam and Lime Cordial.  Go there to see a list of the other
bloggers sharing a peek into their kitchens!)