The first day is always work.  Cleaning,
carrying, scrubbing, pulling weeds- finding
things that have been moved around.
Allyson found a new friend or two whilst working today!
I was working too, but she found mating snails- a preying mantis,
hiding behind the ivy on the fence and a green caterpillar.
This is as close to a before and after
as I wanted to do.  Seriously, who leaves a pan filthy like this?
All the pans are burnt and sticky and greasy and gross.  So I'm
scrubbing and cleaning.
And  then- LOOK how nice the new wooden bench looks in the foyer!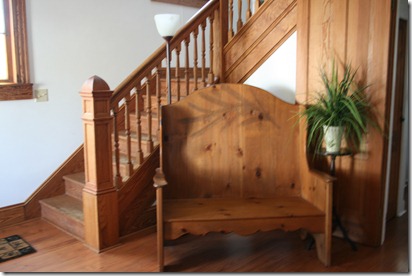 And I put a fork and spoon and a knife and a fish chime pieces and decorated
the mantel piece with a different look.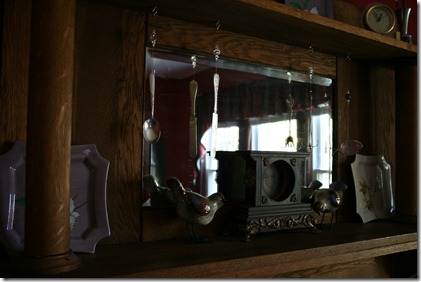 And so- It is now 2:30 in the afternoon- we've had some food- done some
work and later- we are  going out to the beach!