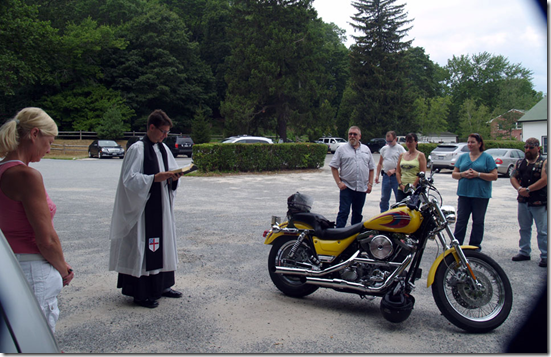 This is my son, Luke.
He's an Episcopalian priest, working in Cold Springs Harbor, NY.
He recently shared this picture with me and it made me smile.
This is what the people called, "The blessing of the Hogs"- I love it.
I love that there is an appropriate blessing for motorcycles.
I love that these people are moved to seek such a blessing.
And I especially love that this is part of my son's job.
Life is good when your work is doing what you love-
connecting with people and connecting people with God!
And I am so very blessed- that this man is my son.