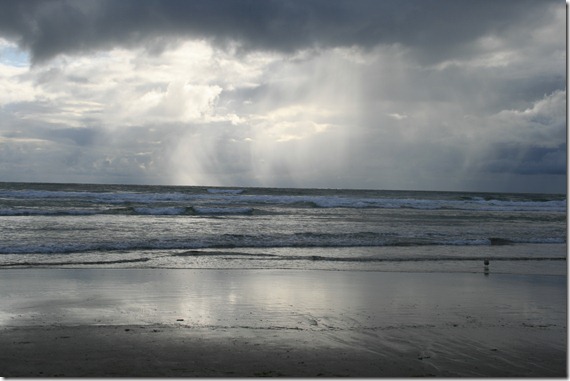 I love this picture from the beach on the coast of Oregon.  This was taken in the last week of
June.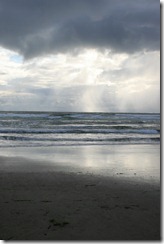 It was coming on evening and the beach was wonderfully cool.
It is SO hot right now in Ohio, 94 F with a heat index of 100+ – that just looking at the beach is cooling.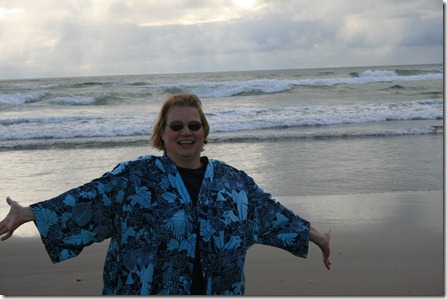 Bruce thought we should have warm coats- but we just brought carry on luggage-
and I wasn't wearing anything that was going to make me any hotter!
Cynthia wore a coat that Bruce brought for her- but I just rolled up my pants and walked
in the water!  It was cold- but good cold- do you know what I mean?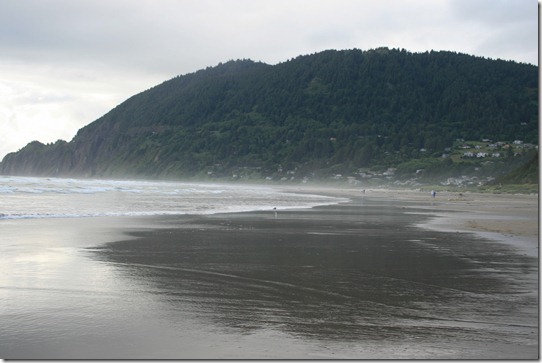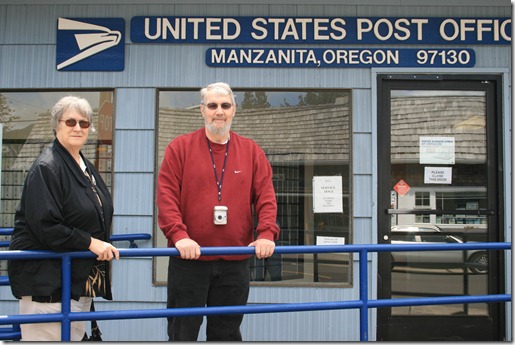 The next day we walked around the town and did some shopping.
The flowers were still so lovely- it has been cool in Oregon- a prolonged Spring.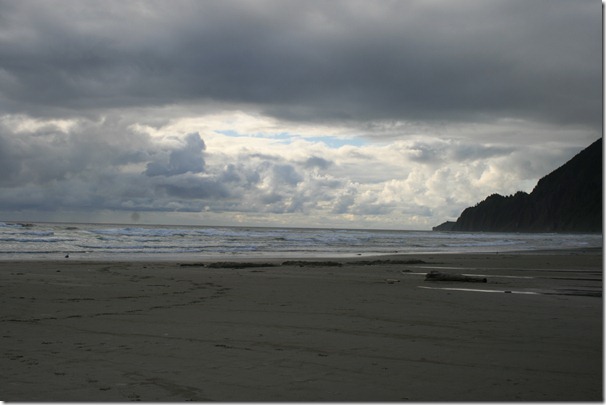 So, today, I'm staying inside with the central air conditioning on and looking at cool pictures.
I was going to take some great pictures of my garden- but some critter decided to eat all the leaves
off of the cucumber and squash plants and all the outside leaves on the geraniums in my container
pots. 
I'm thinking cooling thoughts, cleansing thoughts, and not looking at the GARDEN CARNAGE outside
my window.