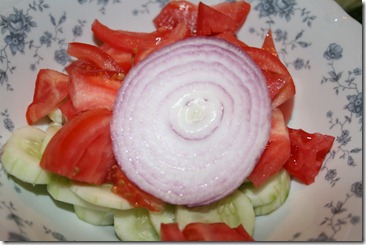 … is this happy little onion!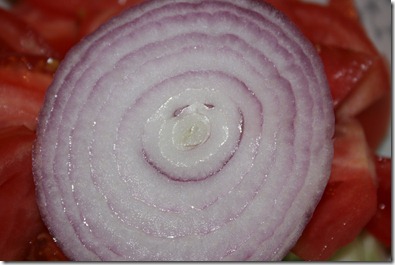 I saw this big smile when I cut into the onion and it made me smile right back!
In my kitchen…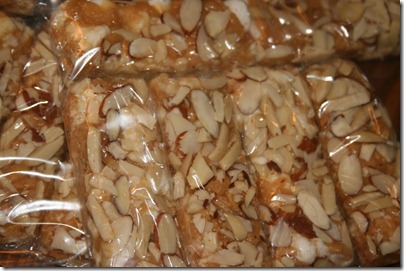 are these salty almond bars- packaged and ready for lunches!
In my kitchen…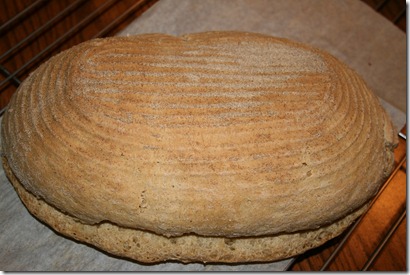 is this loaf of peasant bread – raised in the banneton Celia sent me
(Thanks again, Celia!) and fresh out of the oven.
In my kitchen…
is this wonderful tea infuser pot!  Jordan bought it for my birthday- he doesn't know yet
that he bought it- but he did all the same!
In my kitchen…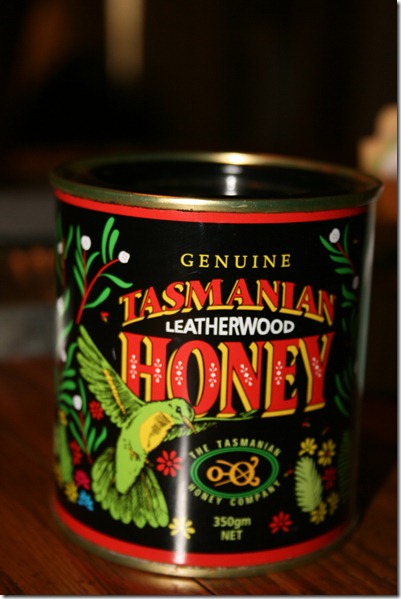 –
is this can of Tasmanian honey!  I love the tin- and the honey is delish-
Thanks to Meredith for this beauty of a treat!
In my kitchen…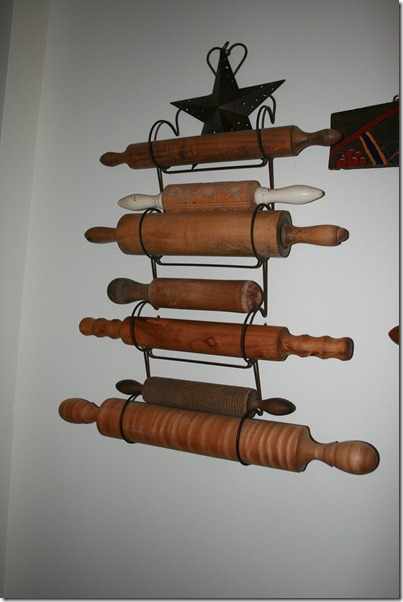 are my favorite rolling pins.  Most of them were gifts and I love them
and use them all throughout the year.
In my kitchen…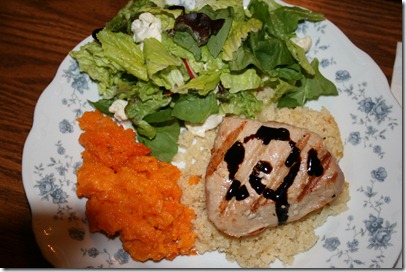 is dinner!
Grilled Ahi (yellow fin tuna) with a swirl of basalmic vinegar on a bed of
vegetable couscous, baked sweet potato, and a garden salad!
Yum!