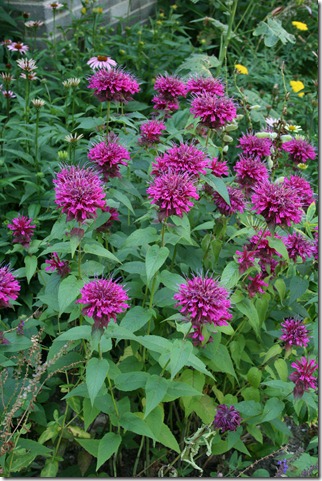 NOT mine.
My garden looks very new.  And slightly uncertain.
I took too long to plant- spent too little time caring for it.
And although my containers are looking rather nice, the garden
itself is not up for public display, yet.
But Saturday, I went to Ally's garden and took a little tour.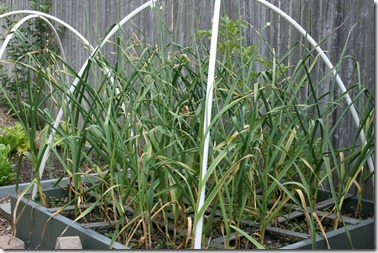 The garlic is looking fine!  She made some scape pesto last week
– although she hasn't shared the recipe- I hear it was VERY good.
Here we are admiring the bean tower- there are tiny little velvet beans
growing.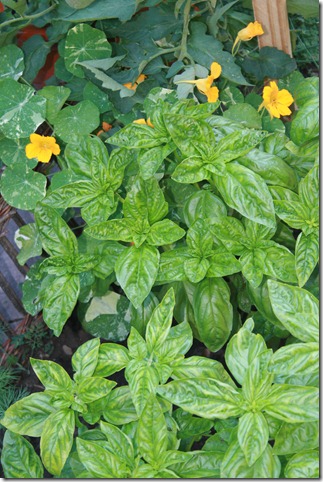 The basil and nasturtiums are so happy!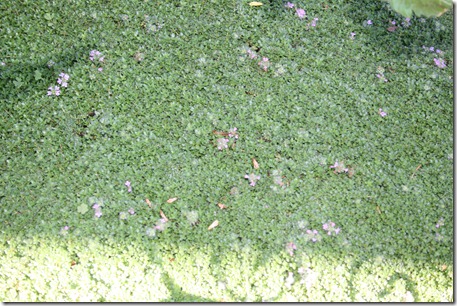 And the thyme was blooming!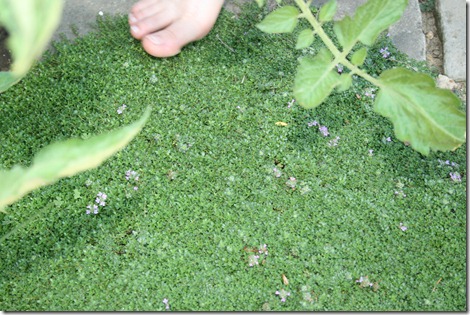 It was toe tappingingly tempting!!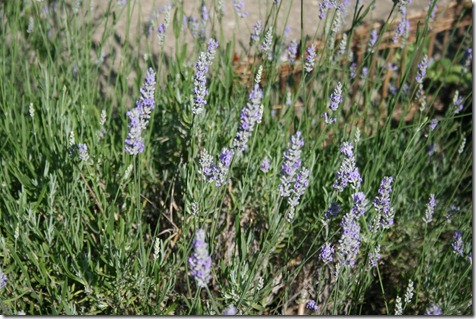 And the lavender was lush with blooms.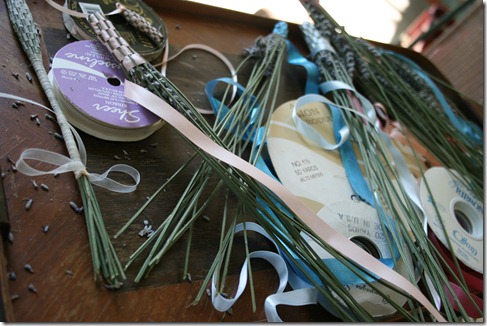 So I picked some and made some lavender wands.
I think Allyson has better dirt than I do.
The secret to a good garden- timing and dirt.