Focaccia bread with sundried tomatoes and rosemary and herbs de Provence.
I love this bread- great for dipping, eating plain, or splitting for a sandwich!
My new banneton from Celia,
http://figjamandlimecordial.com/2011/06/13/in-my-kitchen-june-2011/
who is, by the way, the originator of the "In my kitchen" posts.
I love my banneton!  But even more, I love Celia- go check out her
blog!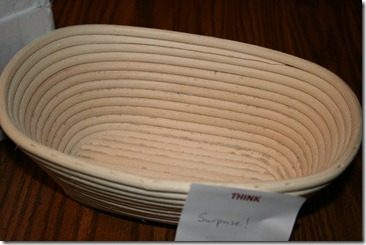 In my Kitchen …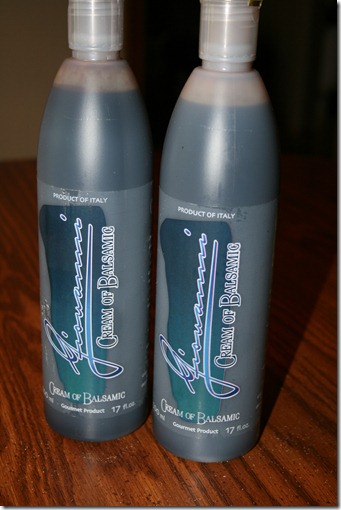 I have cream of balsamic vinegar- Meredith bought these
in Chincoteague!  It is like syrup- great on top of strawberries
and ice cream.  Just plain GREAT!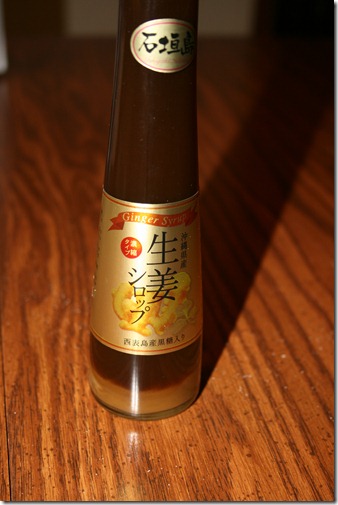 I also have this wonderful ginger syrup that Meredith
bought on her journeys around the world!  Add hot water
and you have ginger tea- can be used as a flavoring in
baked goods and just happens to be one of my favorite
flavors!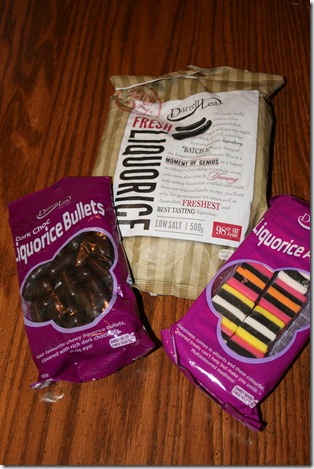 And Australian licorice!  This is the BEST licorice I've
ever eaten.  It is totally addicting.  Good thing it is also
available at Giant Eagle stores here in Ohio!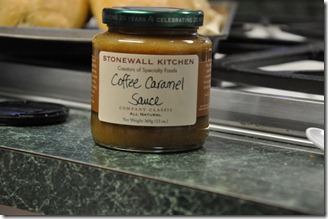 I don't want to forget this sauce we picked up at the Wine
and More shop in Chincoteague- I don't want to forget because
it is absolute YUM!
Speaking of ice cream- I also have remnants of a feast
that Luke and Willow brought whilst they were moving
from Columbus to Long Island.  Jeni's ice cream is made in
Columbus, Ohio- and located right down the street from
their apartment.  We became very good friends over the
years, and I was mourning their moving because I wouldn't
have a good excuse to go to Jeni's anymore.  So they brought
me a selection.  Notice the Riesling Poached Pear Sorbet.
If I was on death row and could only choose one thing for my
last meal?
It would be the Riesling Poached Pear Sorbet.
I just realized I left the ice cream on the table after taking the
picture.  Maybe I should go and make sure it isn't melting.
Maybe I should just go and eat some!
So –what's in your kitchen?