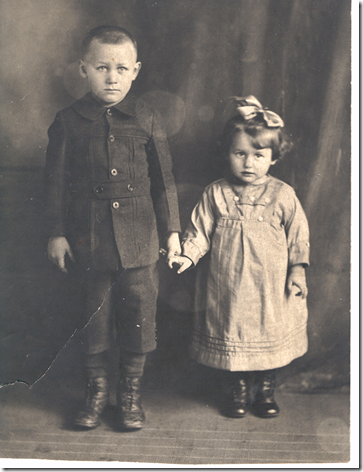 Ha –ha!  Not this far back!  My Uncle Adam and my mother in 1920.
Yesterday I got a call asking about my mother's married status in
1994.  It was for an improperly filled out land deed transaction and
the clerk just wanted to fill in the missing information.
I gave her what she needed and the call was over in just a couple of
minutes.  But I have been skimming around in those years now-
looking at the past.  Rethinking and remembering.
Here she is again in 1935- about 17 years old.
My parents anniversary is coming up on May 6th.  When he died,
they had been married for 32 years.   She lived another 34 years as
a widow- not interested in marrying again- she said there was no
one else she could love like she did my father.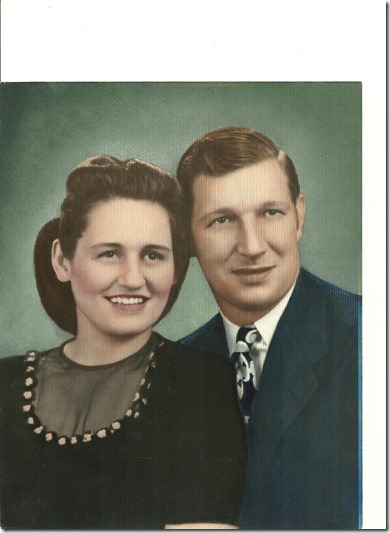 And here they are- she is about 32 here- so around-  I don't know-
my brain isn't up to math today.
But there they are- in love- facing life and death together.
I miss my parents.
They were brave and beautiful.
They lived through tumultuous times and survived.
They loved and lost and won and gave their children
a firm base to grow upon.
And now I'M Grandma.
Funny- I still feel like a little girl.