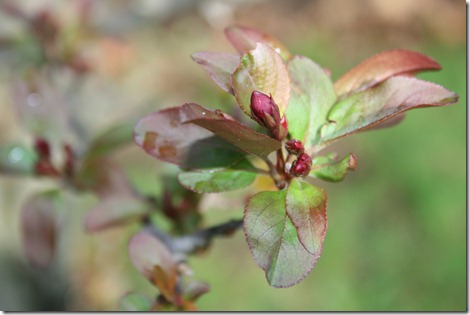 I have been so incapacitated with this sciatica.
It just won't go away and it flairs up and catches me when I'm not expecting it.
So I'm taking advantage of the quiet moments when it is biding its time,
planning an attack.
I went out and  took some pictures the other day.
AND made it to a greenhouse-(Quailcrest, outside of Wooster).
For me- Spring means greenhouses as well as new growth.
I love the smells, the humidity inside the structure, the
drippy atmosphere, THE DIRT!!!
So – without further ado, here is MY springview.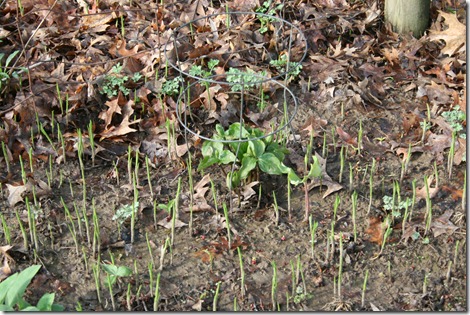 lily of the valley, trillium, bloodroot, and wild geranium.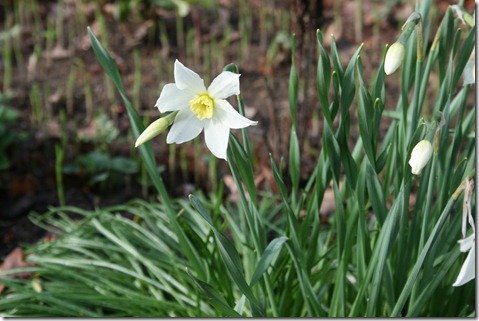 narcissus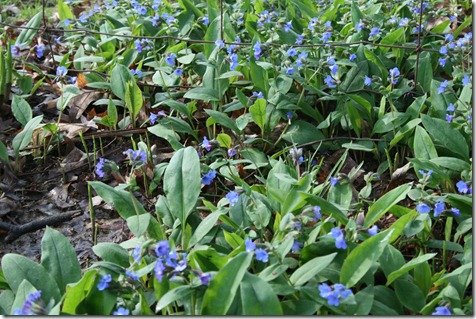 Virginia blue bells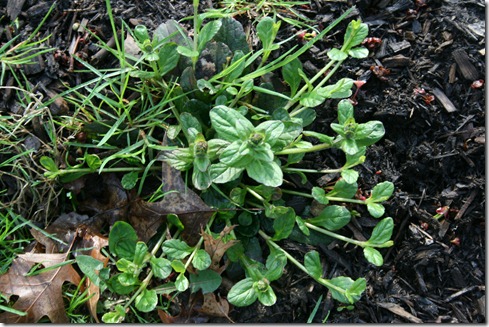 ajuga, or bugleweed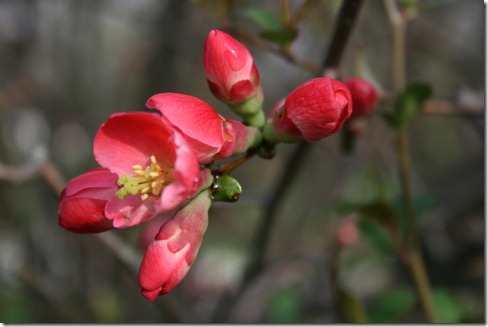 flowering quince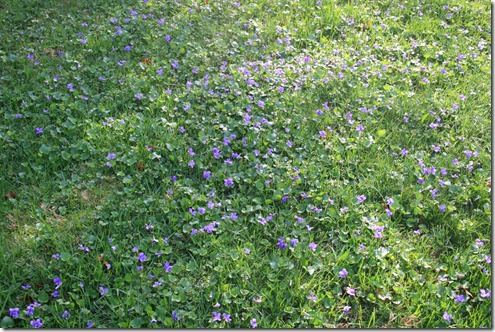 a yardfull of violets-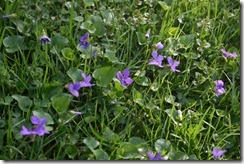 just waiting to be picked!
And greenhouse- GLorious greenhouse!
I bought herbs and lavender- I just can't wait to get it into the ground!
(DIRT- MARVELOUS- Dirt!)
Today it is raining- but hopefully not ALL day!
Isn't Spring grand?