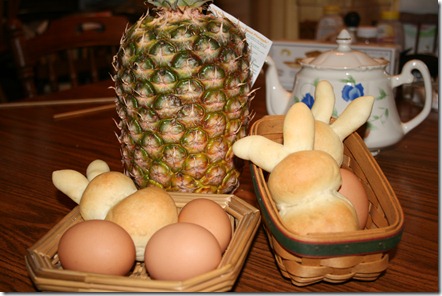 It just wouldn't be Easter if I didn't make dozens of bunny dinner rolls!
They smell wonderful- and look really cute.
And they taste delicious.
I just don't like eating them.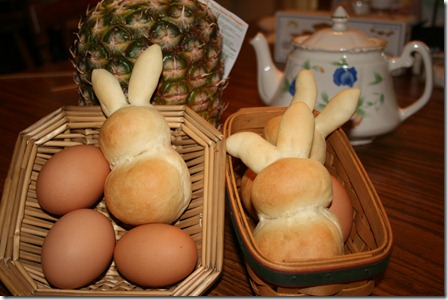 For one thing – they are just TOO cute.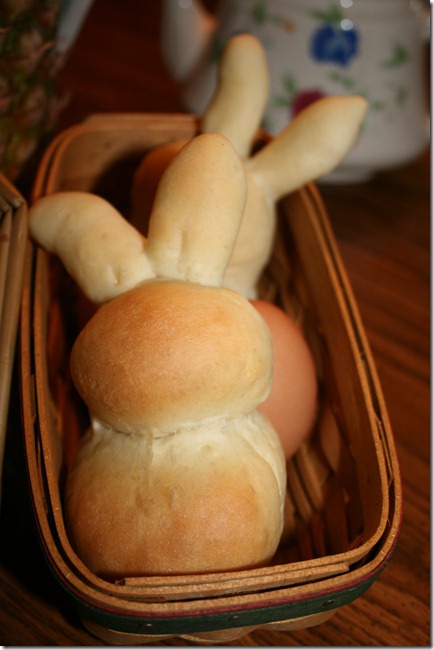 The ears are too skinny and hard.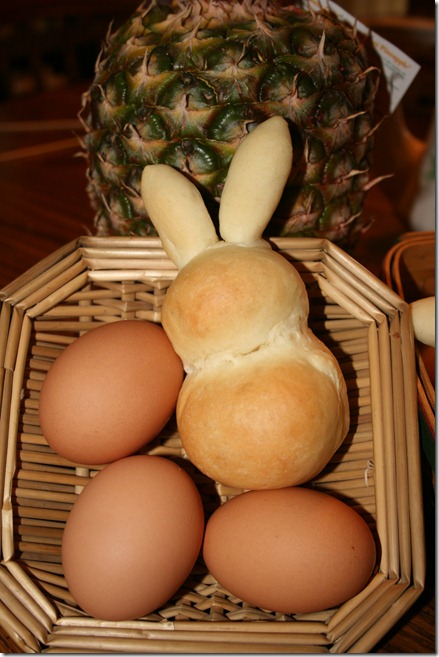 And I make them for the Bake Shop in Ghent to sell.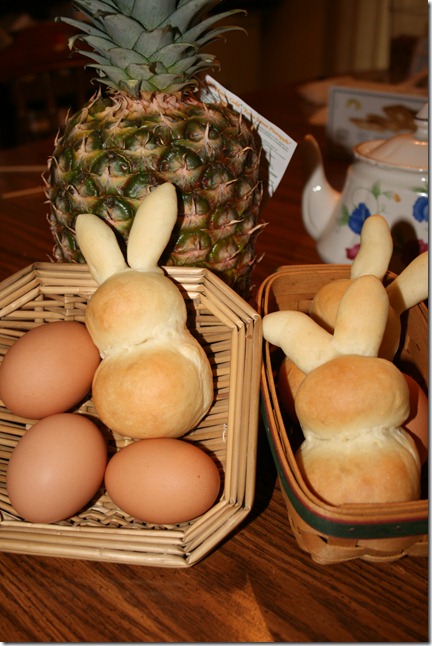 They look really neat with the brown eggs in baskets, though, don't they?