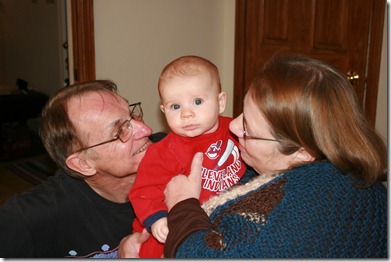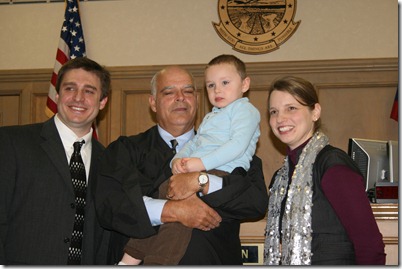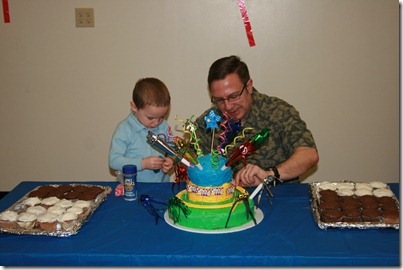 We came back from Chincoteague and got caught up in children!
From watching Aidan while his parents went for a couple of days
to Canada to preparing for a celebration for Aiden's adoption into
my niece's family- totally caught up in the affairs and world of small
children.
So, now –Aidan and his parents are happily back at home.
Aiden and Ally and Chad are officially parents and son.
The party is over –for now, at least- I'm sure the celebration is going
to go on for quite a while!
And- after all the pots and pans are washed and put away- am going to
take a rest.  After I finish this post.
I love working on the house in Virginia, I LOVE my grandchildren- and
I absolutely love parties.  But I'm tired.
And I want to make some bread.
I did, however, make some cookies on Sunday and I'd like to share the recipe.
Luke and Willow brought me some grape skin flour back from Canada.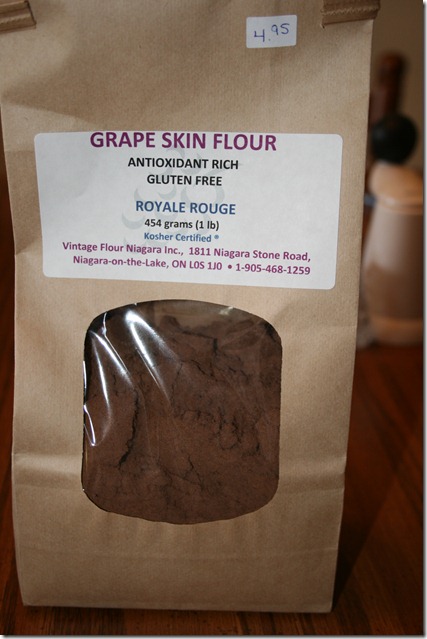 It looks like cocoa.
They brought me a recipe for making cookies with the flour.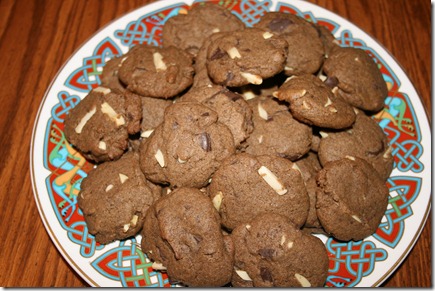 Almond Butter Chocolate Chip Cookies
Preheat oven to 375 degrees F. 
1/2 cup brown sugar
1/2 cup sugar
1/2 cup butter-softened
1/2 cup almond butter
1 egg
1 tsp vanilla
1/2 tsp baking soda
1/2 tsp salt
1 cup stone ground whole wheat flour
1/4 unbleached flour
1/4 grape skin flour
1 cup chocolate chips
Cream butter and sugars.  Add almond butter.  Beat in egg and vanilla.
Sift and add dry ingredients.  Add chocolate chips.  Roll into small balls.
Flatten with fork and bake for 12-15 minutes. 
Makes approx. 4 dozen cookies.
That is the recipe as given to me.  I added 3/4 cup sliced almonds.
These cookies are a little deceptive because of the color.  You expect a
real dose of chocolate and only get a hint- and they have a very nice flavor-
but rather mild.  I'd make them again for little ones to enjoy.
I also have a recipe for Harvest bread using a small amount of this flour.
It uses 8 tsps. of yeast, though- so I'm not sure- I may have to tweak it up a bit
with some sourdough!