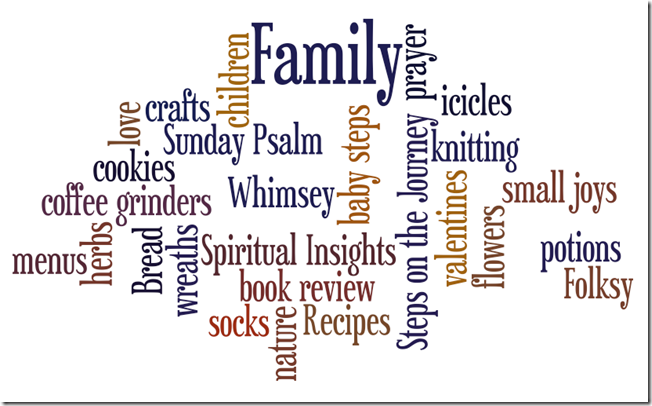 My friend Joanna at Zeb Bakes made me a wordle from Jonathan Feinberg's Wordle site.
I really like it!
It is words from my blog- and some of the topics I've had up lately.
Want to play?  You can go to Zeb Bakes and follow Joanna's VERY helpful instructions  and links that will
take you to the right place and grab the wordle for yourself.
And – Jonathan says you can use the wordle free- even for commercial use.
What I really like is that this is a view of my blog from my friend's point of view-
and that really adds to the fun!  Because it gives a fresh perspective and I can see how well I'm
communicating.
Thanks, Joanna!