I give up.
We had temperate weather for a weekend and then
WHOOSH back to winter.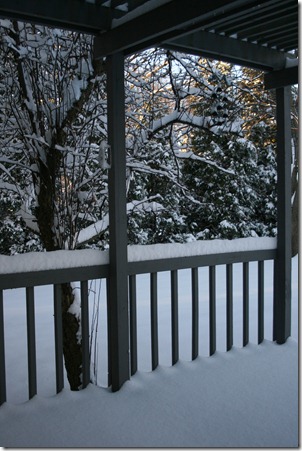 Snow and temps below freezing.
BUT- I've decided that giving up can be sweet.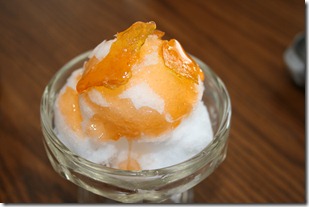 I made a orange snow sundae for dessert!
I was making candied orange peel and decided to use the left over
syrup and some scoops of snow from the deck to make a treat.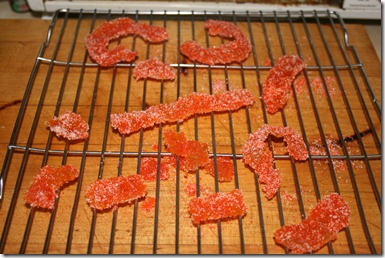 So I have some orange peel to decorate some cupcakes-
and a yummy frozen treat!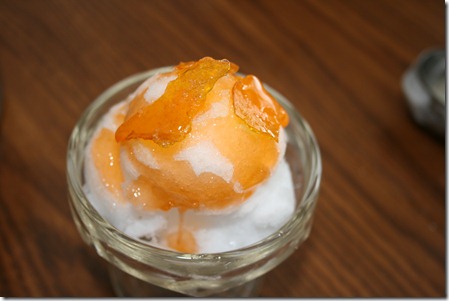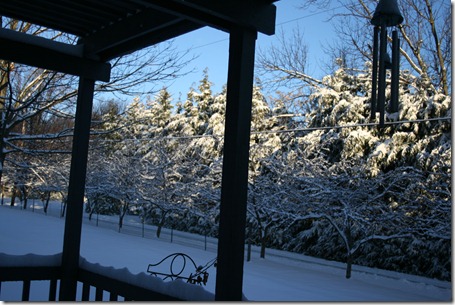 And look how pretty the sun on the snowy treetops look!
I thought I might update this post and add an old recipe for candied
orange peels.  In case you'd like to make some!
I love to use something I might have discarded to make something beautiful and delicious. My husband takes an orange in his lunch everyday. When he packs his lunch, the peel is thrown away as garbage. When I pack his lunch, I peel the rind off first and then peel the pith away- saving the rind( the orange part) and tossing out the thick white peeling underneath.
The thin orange rind is where all the oils and flavor are in the skin- so when you peel it off, make sure you don't pick up the white part- it is bitter and unusable.
Cover the rind with water and simmer for about 20 minutes, then pour off the water and repeat (Cover, Simmer, Pour off). The water will be a light orange each time- you are getting rid of the bitter flavor with the water baths.
Add about 3/4 cup fresh water and 1 cup sugar and stir to dissolve sugar, then put on low heat and simmer for about 45 minutes to an hour, stirring occasionally.
The peels will become translucent and the sugar water will become a simple syrup.
Put fine sugar in a filter or plate and, using a fork, lift out the orange peel and dredge in the sugar.
Cover both sides and set aside onto wax paper.
To make flowers, use a long piece of peel and after dredging in sugar,
roll into a rose shape while still warm and pliable.
Shape into rose by wrapping peel tightly at base and flare out the "petal" top.
Allow to dry on wax paper until it isn't sticky, and then you can garnish cakes-
or dip into dark chocolate for candy, or just use in recipes- like in Irish soda bread or hot cross buns.
And, pour the simple syrup into a bottle and save to use in orange flavored punch or sauces or dressings.