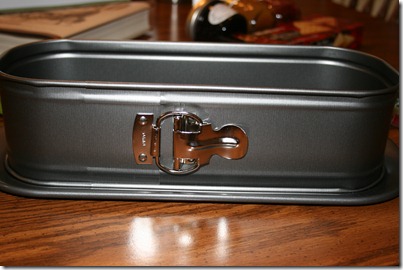 This is the bread pan I got for Christmas.  It is spring lock and makes
bread that looks like this-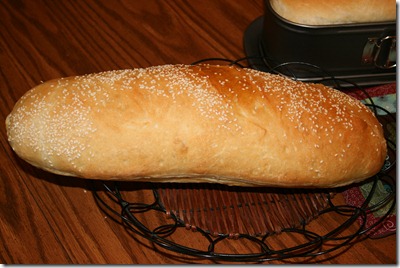 This is free form with sesame seeds.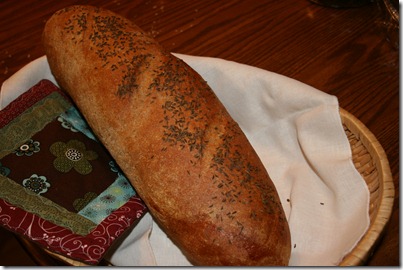 Rye with caraway seeds ( and the pot holder Willow made me).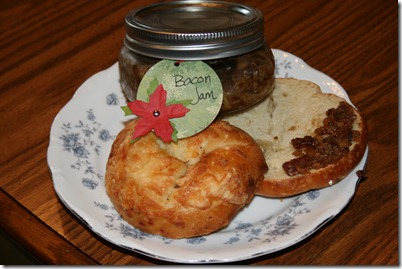 This is the bacon jam my niece made for Christmas gifts.
Great in peanut butter sandwiches!  🙂
And Chili!
I made a big pot for supper.
I started with a 2 1/2 lb beef roast-slightly frozen- cut it into chunks and processed
it until it was medium fine, browned it with a chopped onion.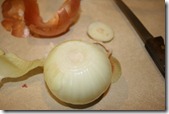 and then added 3 TBS chili powder
1 tsp cumin
1 tsp oregano
1 scant tsp sea salt
1 tsp red pepper
1 small can diced tomatoes
Add above to browned meat and simmer for about 30 minutes.  Tomatoes will start
to break down.  Stir often to keep from scorching.
Add below ingredients- tomato products first, stirring well.  Add about 2 1/2 cups water
after paste.  Cook for another 30 minutes, then add beans.
1 can tomato sauce
1 small can tomato paste
1 can light red kidney beans
1 can dark red kidney beans
Cook another 3o to 45 minutes, stirring often and then taste.  Add extra ( hot sauce) heat at this point.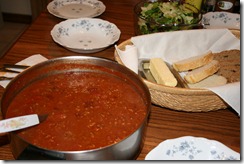 Add salad and bread and enjoy!