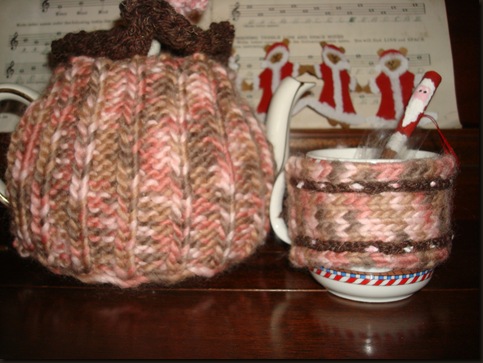 I've been meaning to do this for a long time.
Since summer's end, actually.
But things went awry.
I made plans, started working on projects- but some major parts of them didn't come to fruition- so I started thinking up new plans.
And then I started working on some gift exchanges and that brought me back to the earlier idea of giving away a gift from Steps on the Journey.
I wanted to make note cards- but it just didn't come together.
So- I have a pumpkin tea cozy- and some Santa cinnamon stirring sticks that I made to give away to one of you, my friends and family in the blogging universe.
Leave a comment, or a verse, or a seasonal wish between now and next Thursday ( when I will be in Chincoteague!) – and I will send you a happy little knitted pumpkin cozy for your teapot and a cup cozy to match. I may even throw in some homemade chai tea mix- and cinnamon stir sticks.
I'd love to hear from you!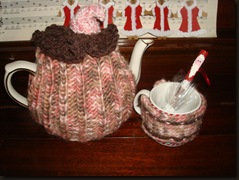 I may not be able to get it to you before Christmas- but it will be nice in the new year, as well. 🙂