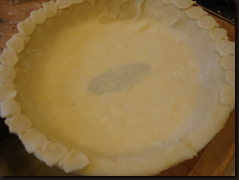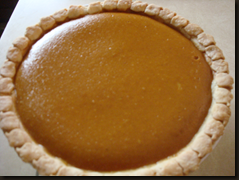 Here's my pie.
I put an acorn crust around the edge.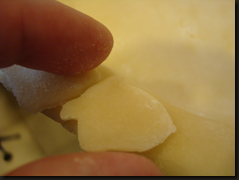 I painted the edge with egg white and cut the acorns out of pie dough with a tiny linzer cookie cutter.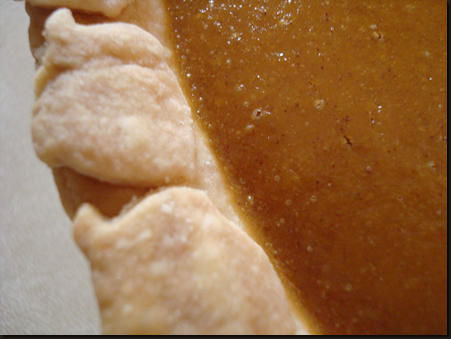 Sorry- I'm not a good photographer.
But this pie is so good!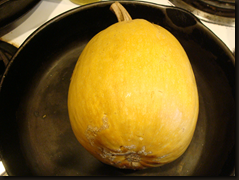 I started with a pumpkin and baked it. Then I cleaned it out and pureed it. Then I put it into a fine colander I lined with cheese cloth and let most of the liquid drain off.
I mixed it with 3/4 cup sugar, 2 heaping tsps. of cinnamon, 1 1/2 tsp of ginger, 1/2 tsp nutmeg and 1/2 tsp cardamom ( Good idea, Brydie!)
Then I added two beaten eggs and 1 can of evaporated milk (NOT condensed. That would make it too sweet!)
I poured it into the crust, covered the edges with aluminum foil and baked it at 425 degrees F for 15 minutes – then turned the oven down to 350 F and baked for another 55 minutes, taking the foil off in the last ten minutes of baking.
Honestly- I don't like most people's pumpkin pies. They are too sweet- or the spice is not right. Sweet potato pies seem to have a lot more flavor and don't need much sugar at all.
But if I'm going to eat a pumpkin pie-
it's going to be this one!