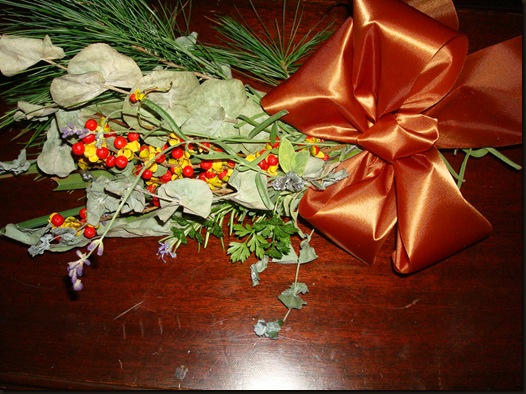 I'm expecting a new grandson, soon.
That means Willow is expecting and ripe with this baby.
This morning – in anticipation of the event- I walked around the yard- praying for them. The baby, Willow, Luke and Aidan. Praying for safety and timing, for wisdom and strength, for health and endurance, for joyous beginnings. Just praying. And as I walked and prayed, I picked a branch here, a spray there, a pinch, a pull, and suddenly- a BOUQUET was in my hands.
It was built on the wings of prayer- the pine for the mountains Willow was raised in, the eucalyptus for its fresh enduring fragrance, parsley- that's for perseverance, sage for wisdom, rosemary for remembrance, bittersweet for the pain and the joy to follow, lavender for the sweetness, and lemongrass for the freshness of spirit.
I didn't plan what to pick- this is what I had available in my garden today- but it is all appropriate for a new mother and baby. I brought it inside and wrapped it together with a ribbon and added a bow- a prayer bouquet.
Of course, I am also prepared with baby and little boy toys-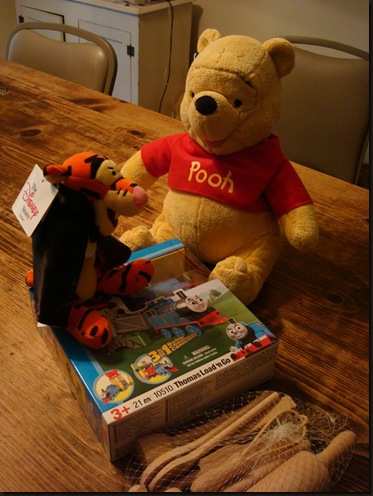 Flowers are fine- but the way to Aidan's heart may just run along a Thomas the train railway track!