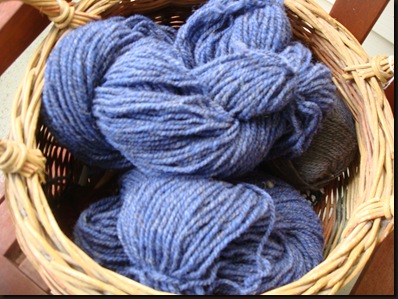 Some things make me smile- others make me happy.
Mostly it is people and relationships that make me happy, so when some thing makes me happy, I want to share it.
This blue yarn makes me happy.  I bought it from the woman who raised the sheep that grew it.  She handled the skeins like they were old friends and I imagined as she put them into the bag she whispered goodbye.  The dye is called mountain blue and I haven't yet decided what to do with it, although I have been thinking it would make a lovely large bowl.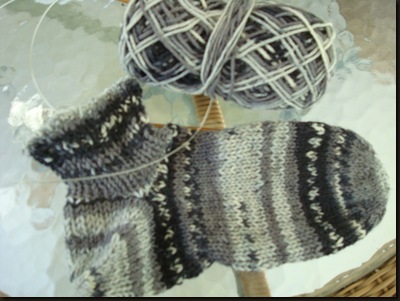 And this sock makes me happy.
I knitted it over the weekend and enjoyed watching as the pattern appeared.
It is tailor knitted to fit my foot and I will be even happier when I knit up it's twin.
This little lavender doll makes me very happy!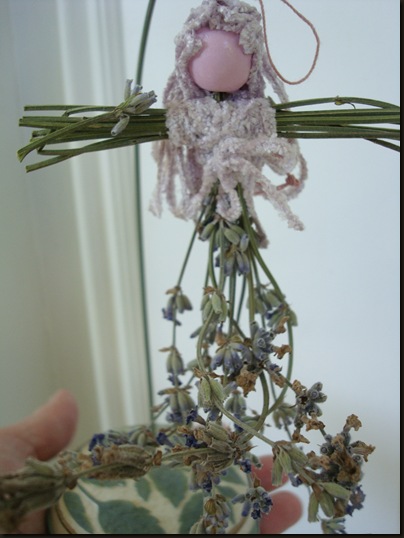 I'm always looking for another way to use lavender and this little doll, following the pattern of pine needle dolls adds a totally feminine cast to the herb and needle doll collection.
🙂  🙂  🙂  🙂  🙂  🙂  🙂  🙂  🙂  🙂  🙂  🙂  🙂  🙂  🙂  🙂  🙂  🙂  🙂  🙂  🙂  🙂  🙂  🙂  🙂  🙂  🙂  🙂  🙂  🙂
What makes you happy?