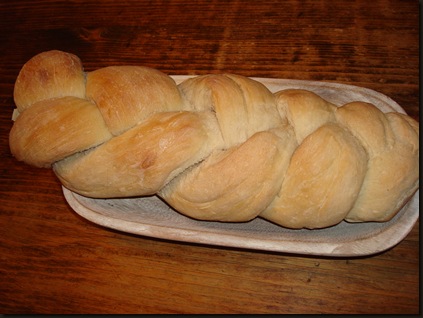 I added far less flour to this loaf, so it was a little sticky to work with.
I sprinkled semolina flour on my work surface after I had the strands rolled out and it coated the bottoms of each portion as I braided.
Good luck – and try using more flour as you work the dough.