This is Not a reference to The Outsiders.
No. I thought you might like to see how very much Aidan loved his pony bread.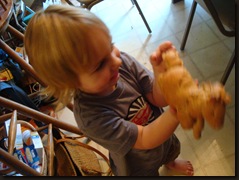 Please disregard all the mess in the background and focus your attention on the small boy and his pony/bread.
Because as you can see- he really loved this bread.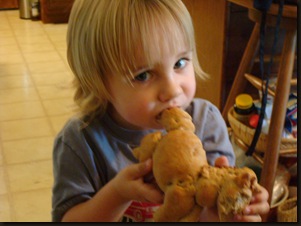 He bit his tail…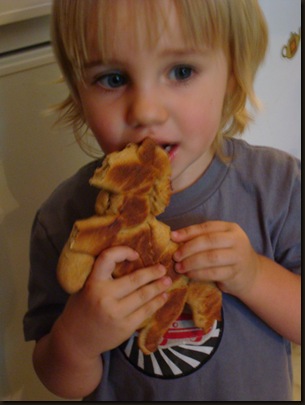 …chewed off his face…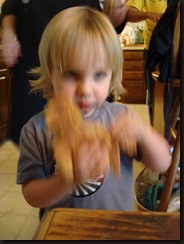 then shook him up a little.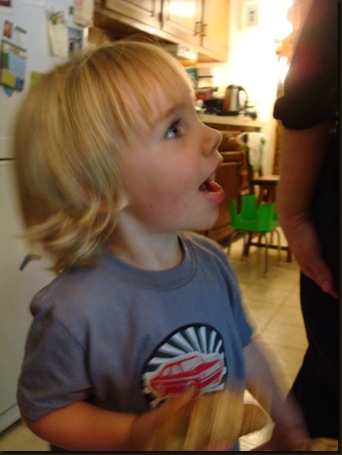 All together I'd say he loved it!
After the pictures were done, he took his bread into a corner behind the table and ate almost all of the bread before we could bother him further.
This child loves bread as much as his grandmother.
And that is just fine with us both!